Events
Hero & Villain Ball
Produced by Shay/Twisted Windows, MC'd by Q
It's time to cast your mild-mannered alter ego aside and suit up for a show that may well decide the fate of the world! Caped crusaders, masked vigilantes, and sinister world-dominators of all stripes, we want you! Dress up as your favorite hero or villain, or make up your own. Come save the damsel in distress (or dude in distress, or dude in dis dress, whatever works for you)! Enact fiendish plots! Bring justice to the asses of the masses! Choose your side, switch sides, or play both sides against the other as we showcase sexy, diverse, boundary-pushing entertainment.
Featuring: daredevil self-suspension by Parker Ropeboi, Lyra Levin on aerial straps as Bane, fat femme nerdlesque performer Cinnamon Maxxine, Buffy & Spike acrobatic pas de deux by Ben & Julia, Mellionaire on Lyra as a dead sexy Harley Quinn, Catwoman chain suspension by Shay, spoken word strip tease by Wonder Dave, Aquaman antics by Jesi Ringofire, Trust in the Wild dance, created & performed by Z Griss & Zig Zag Panther Peery-Wolf, and more, all MC'd by your favorite flirt, Q!
A Dark Pirate Odyssey!
Hosted by Stefanos & Senta
Ahoy! The ships have docked at Surrender Cove and kinky crews are at the ready to test your thirst for lascivious exploration! These deviants are fit to fill and fire your cannons, and can initiate land lubbers and embolden the saltiest pirates. Indulge in their salacious offerings to pillage their booty! Use your newly earned treasure to trade for chances to win seductive riches fit for the most notorious captains. On Friday night Dark Odyssey Surrender is inclined to acquiesce to your requests!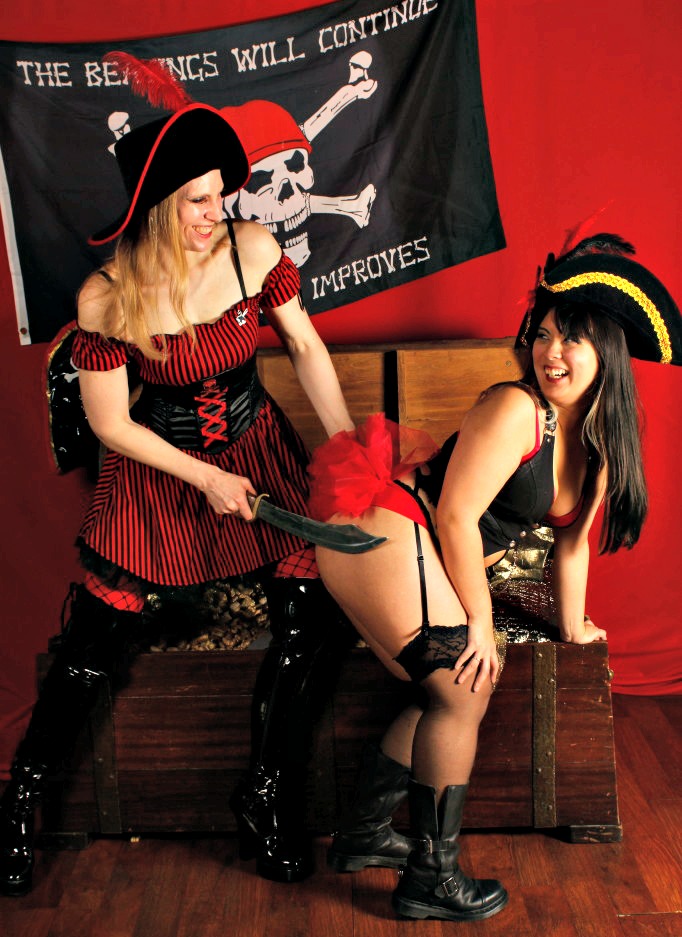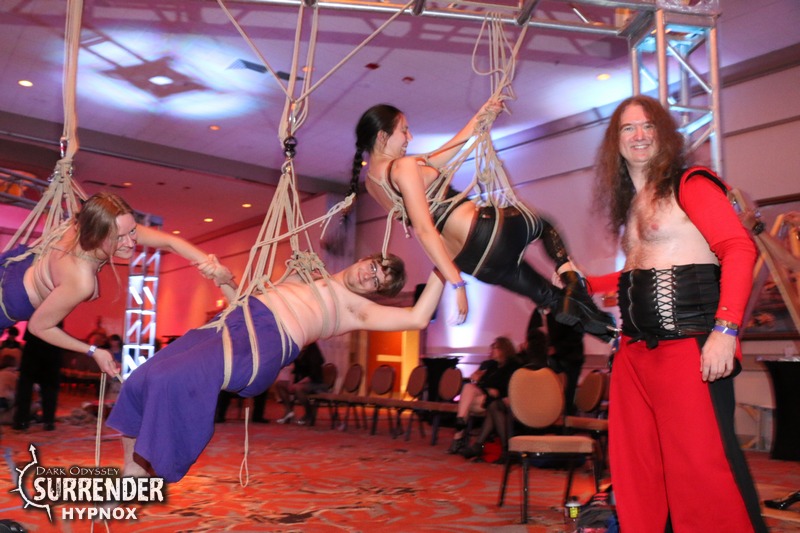 Rope Buffet and Mixer
Hosted by Topologist
A feast for rope beginners and experts alike! Step up to a tying station to learn one of a wide variety of rope techniques on offer from national instructors and local enthusiasts; get paired up with a tying partner at the singles station; browse our library of books for inspiration or show off your moves in the open play area. Need rope to bring to classes the rest of the weekend? Buy some here! If you're not a rope addict yet, we'll have you hooked by the time you leave.
Nerd Rage: The Great Debates
Hosted by Wonder Dave
Who would be the better lover: a Vulcan during Pon farr, or a Klingon fresh from the battlefield?! Which viillain is the sexiest: Jareth the Goblin King, or Loki? Would you rather be tied up by Wonder Woman's Lasso, or feel the sting of Catwoman's whip? When there are geeky debates to be had, there will be nerds to rage over them. Join some of the Bay Area's funniest and nerdiest stand-up comics from the Komedio network for a raucous, no-holds-barred free-for-all, as they debate some of the biggest and hottest topics in all of geekdom. At this special Dark Odyssey live show of the Nerd Rage: The Great Debates podcast we'll be taking suggestion from the audience for debate topics. Are you ready to rage?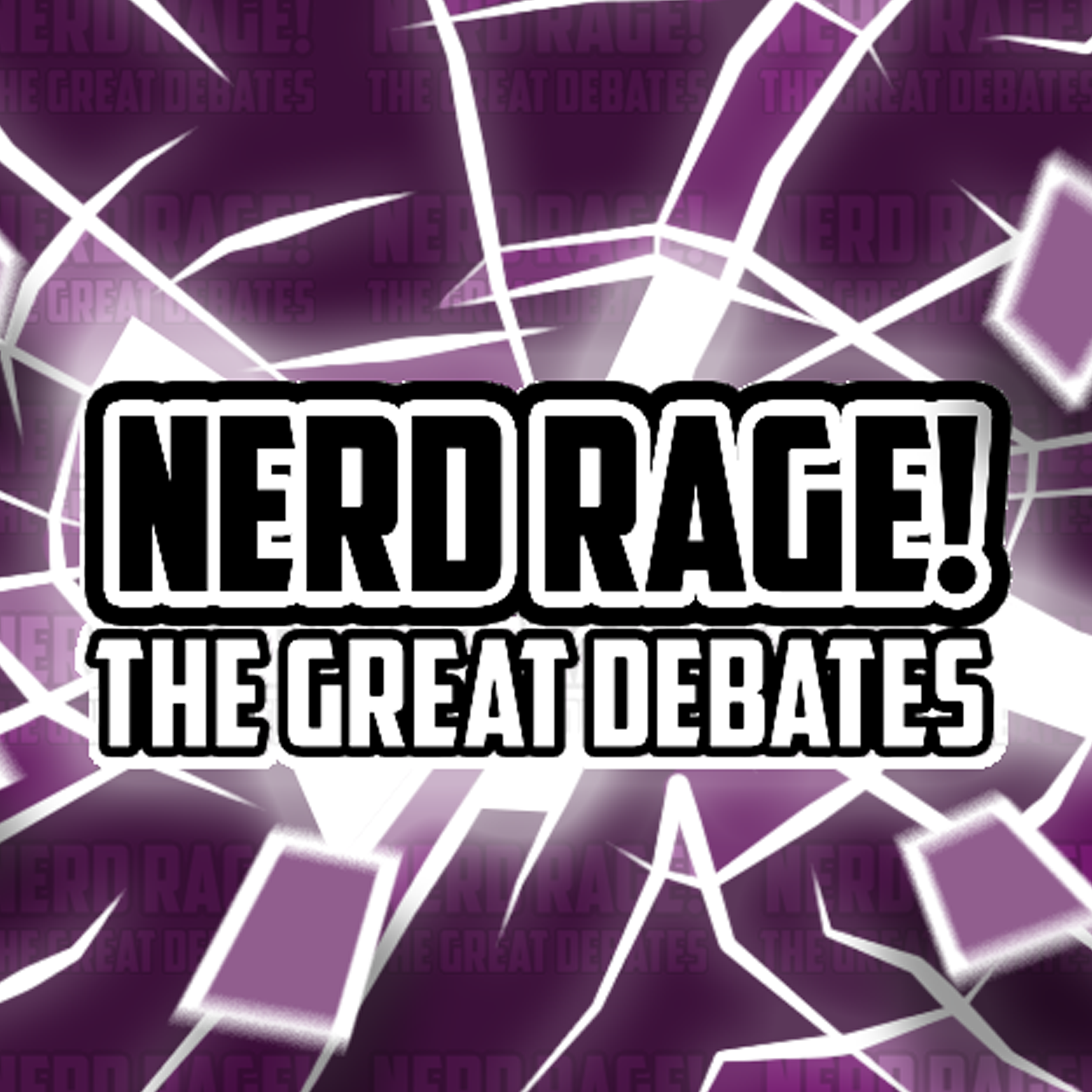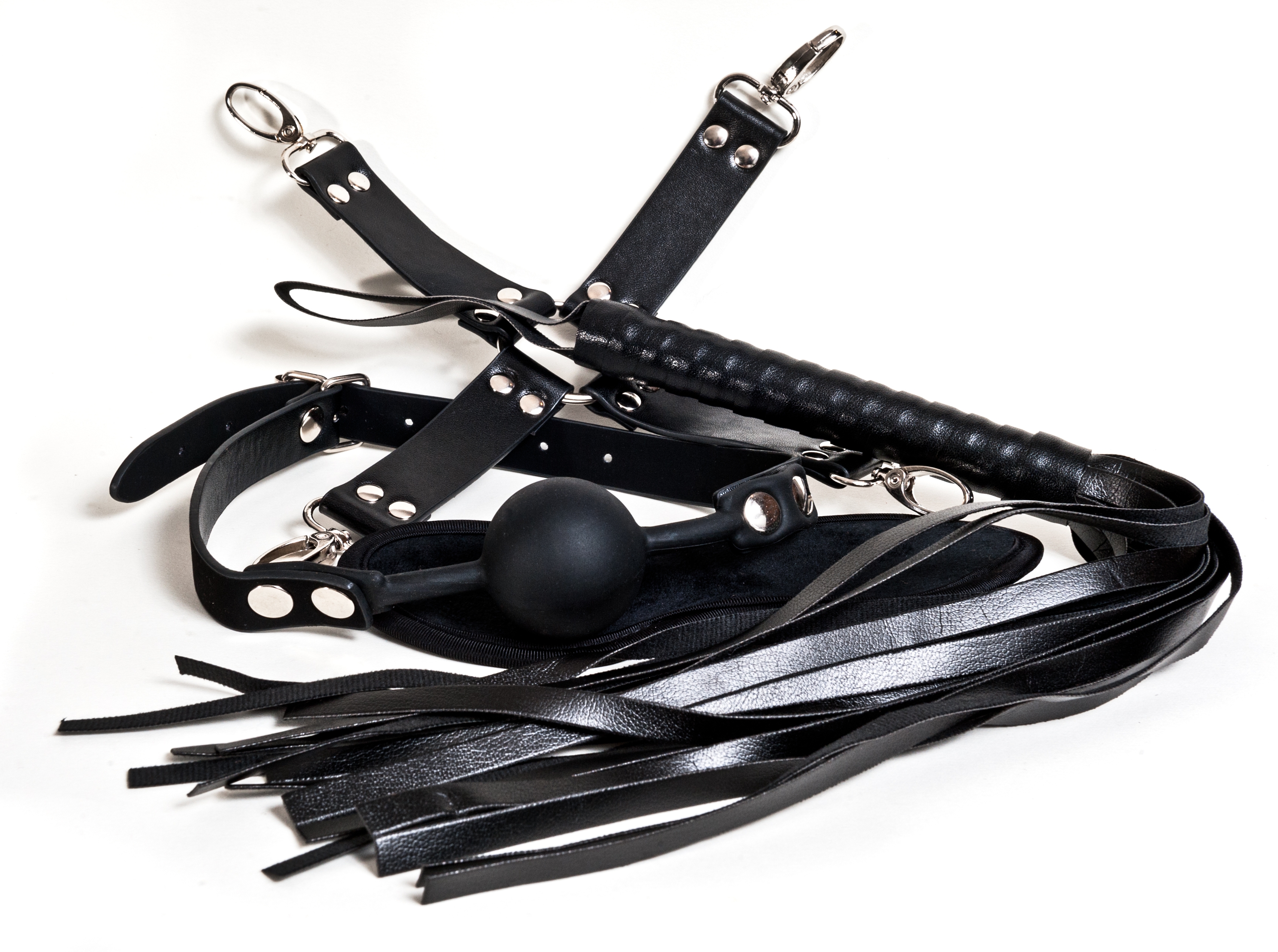 Kinky Maker's Fair
Hosted by James Gordon, Rebecca Doll, and Miranda Jade, with stations by The_Facillitator, Wyverntale, Dmitri E Ville, and more!
Do you like Kink? Do you like crafts? What could be better than putting the two together!?  Come down to the Kinky Maker's Fair and learn about toys that you can make for yourself. Learn to make a cane, duct tape flogger, clothespin zipper, explore the basics of leather care, or experiment with other easy "at home" toys. The single tail station will require buying a supply kit from the presenter ahead of time (see the Dark Odyssey FetLife group for details), but there will be plenty of free supplies to play with to make a huge variety of other toys! Peruse our bin of junk to win the MacGyver contest for the most clever improvised toy!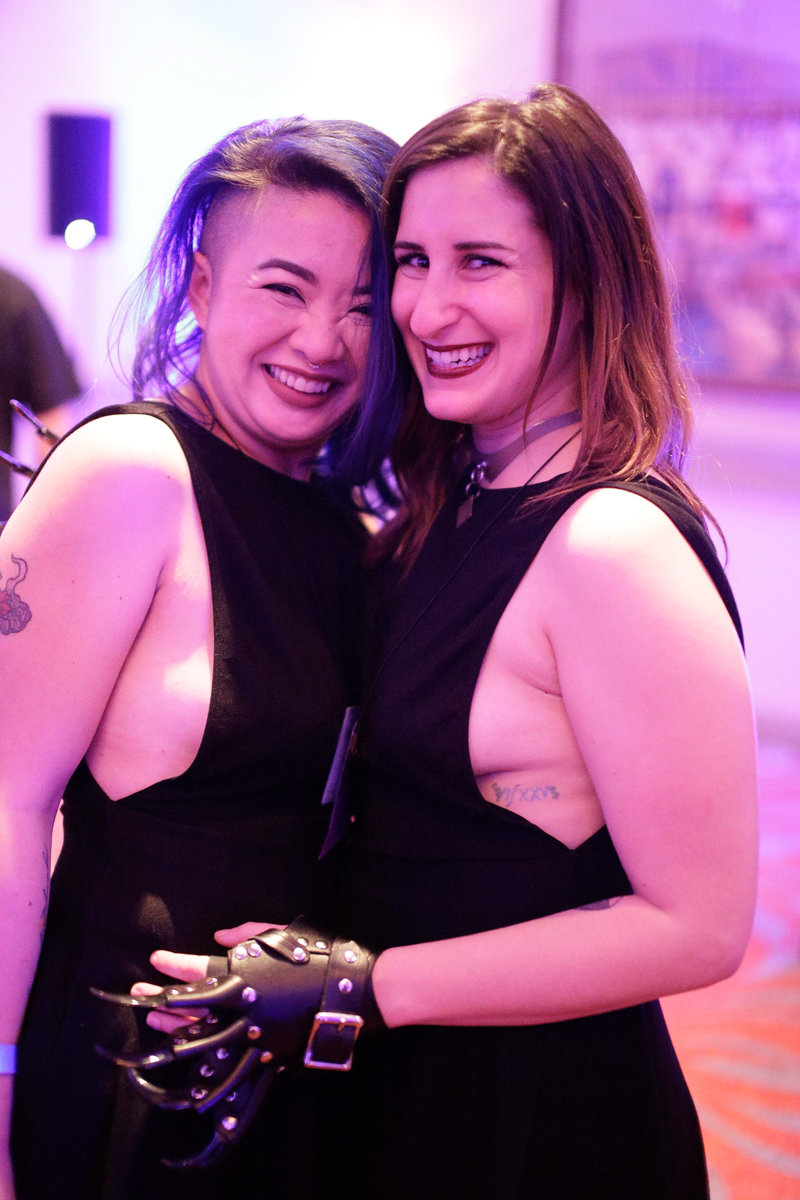 Get Your Flirt On!
Hosted by Marcia Baczynski
Dark Odyssey is an opportunity to play, as adults. But new people and situations can get you into your head. So how do you get out of it and into connecting with other people? Can you still flirt if you're feeling awkward? How do you shake off your everyday constraints and get into your sexy space? In this lighthearted playshop, we'll play a bunch of fun games to find your inner flirt, access your curiosity, initiate scenes and embrace your playfulness for more fun event experience and super hot sex.
Critter Mosh
Hosted by Stefanos and Senta
Come let your animal out at the Dark Odyssey Critter Mosh with Stefanos & Senta (aka Pup Bandit)! The critter mosh is not just for puppies, kitties, ponies, dragons, and unicorns; single handlers or those who already have their hands (and leashes) full can come too. If you've never done pet play, arrive at the start for a brief orientation, or feel free to ask questions as we go along. New animals and handlers are all welcome to come explore… just don't pee on the carpet!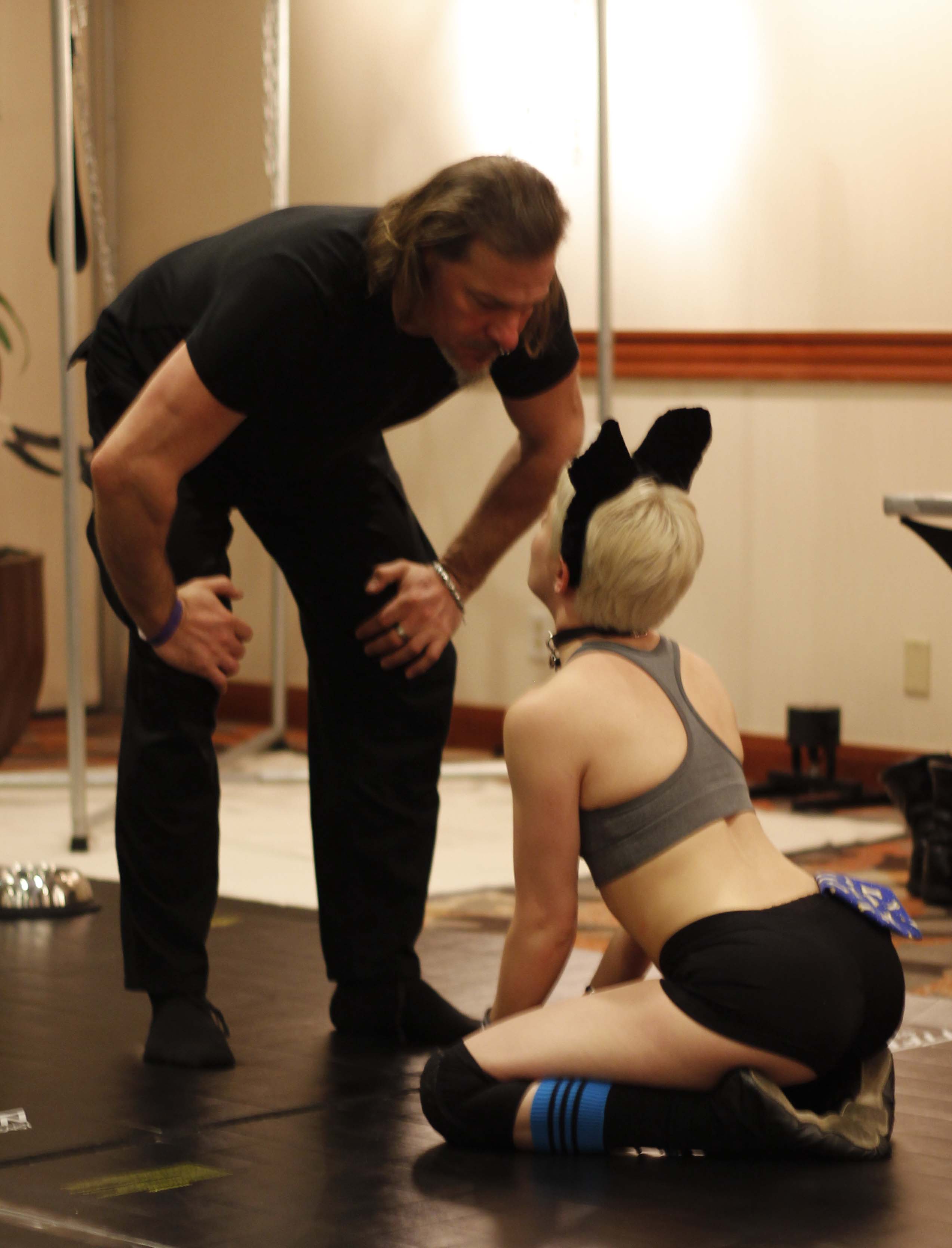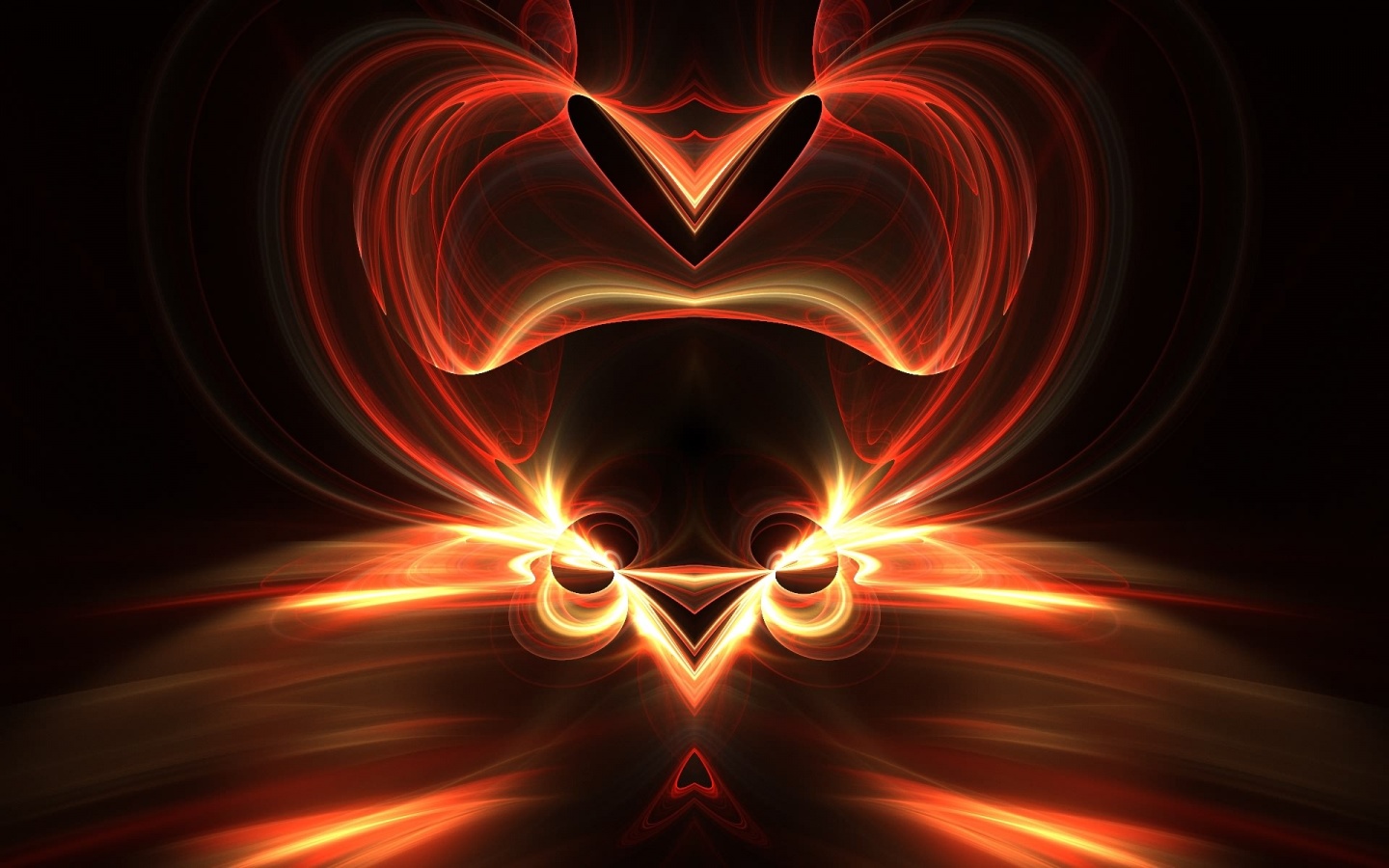 Dark Pink Puja
Sample the juicy delights Tantra has to offer. Tantalize your senses while getting high on energy itself exploring your heart, energy and a deeper connection with yourself and others. This is the perfect place to come and explore Tantra whether you're dipping your toes in for the first time or a reasoned pro! Caroline Carrington's legendary Dark Pink Puja is an interactive experience expanding connections, intimacy and love. You are guided through a series of fun and playful exercises including sound, breath, energy and conscious touch and invited to choose a variety of partners through the evening. The perfect way to juice up your Saturday evening!
Kinky Speed Dating with Psychokitty
Want to jumping at full speed? Meet as many people as you can?
Kinky Speed Dating offers you a chance find that special someone, that someone for the moment, or that really cool person you've seen around.
Join us for a night of new beginnings and first impressions. Meet a lot of new people fast!
Meet those with similar kinks and interests.
Meet someone with whom to try something new.
Declare your appetite for the round, you can always try something different next round.
Kinky Speed Dating is open to all genders, and orientations.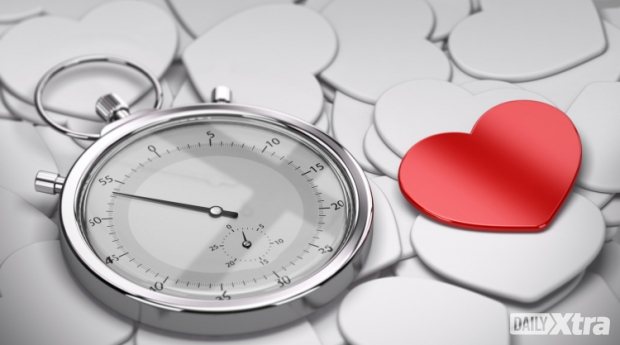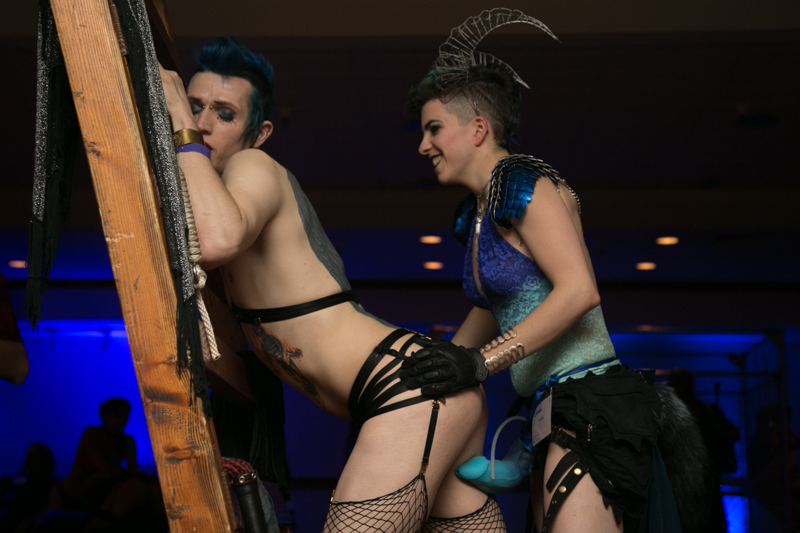 Queer Orgy
Hosted by Sejay
Have you been thinking, "With so many people, how will I find the queers at Dark Odyssey?" Okay, it's probably not that hard, but in case it is, we set aside a couple of hours for all the queers to come together and get it on. Bring a date, or four, or just show up and see who turns you on. Consent is key and laughter is always welcome at this party. Disclaimer: Despite our best efforts, we can't promise you'll make it out of the orgy glitter free.
Self-Suspension "Hang Out"
Hosted by Shay & Parker RopeBoi
Snag a place on the truss & tie yourself up! This laid back and supportive gathering for self-suspension aficionados is an opportunity to share knowledge, socialize, learn from watching other self-tyers, and spot for each other. Feel free to bring questions – anyone interested in self-tying is welcome to come mingle & watch!
Cigar and Boots Social
Come close out an amazing weekend with friends. Our hosts bring their unique high-energy take on a classic pairing of pleasures and fellowship. Whether your desires are the sweet aroma of leather and boot grease, or the sublime taste of shade grown tobacco, the Cigar and Boots Social is for you. We'll have demonstrations on all aspects of cigar enjoyment. Cigar Deconstruction and Appreciation, Cutting and Lighting for Maximum Enjoyment, Cigar Service. Giving and Receiving.
If your kink is servicing folks with boots, as a Boot Black, Footstool, or Worshiper, we encourage to come and serve, for the love of the kink. Don't miss this opportunity to share in a new take on old indulgences!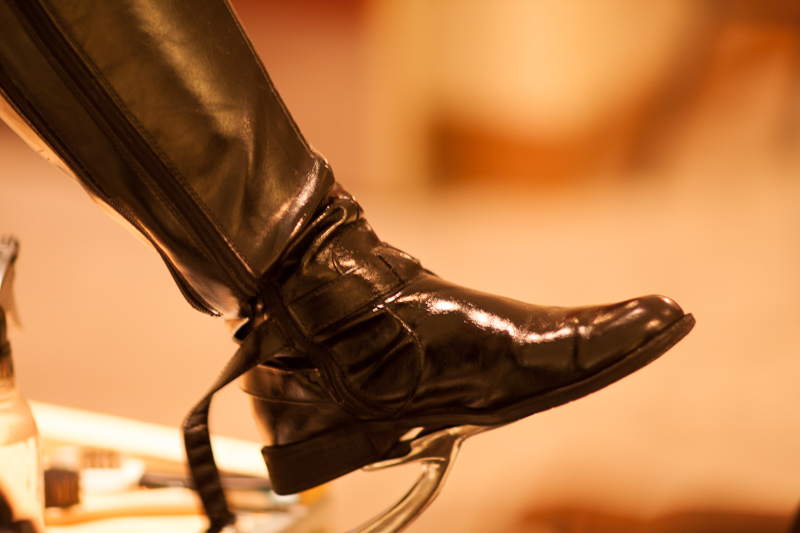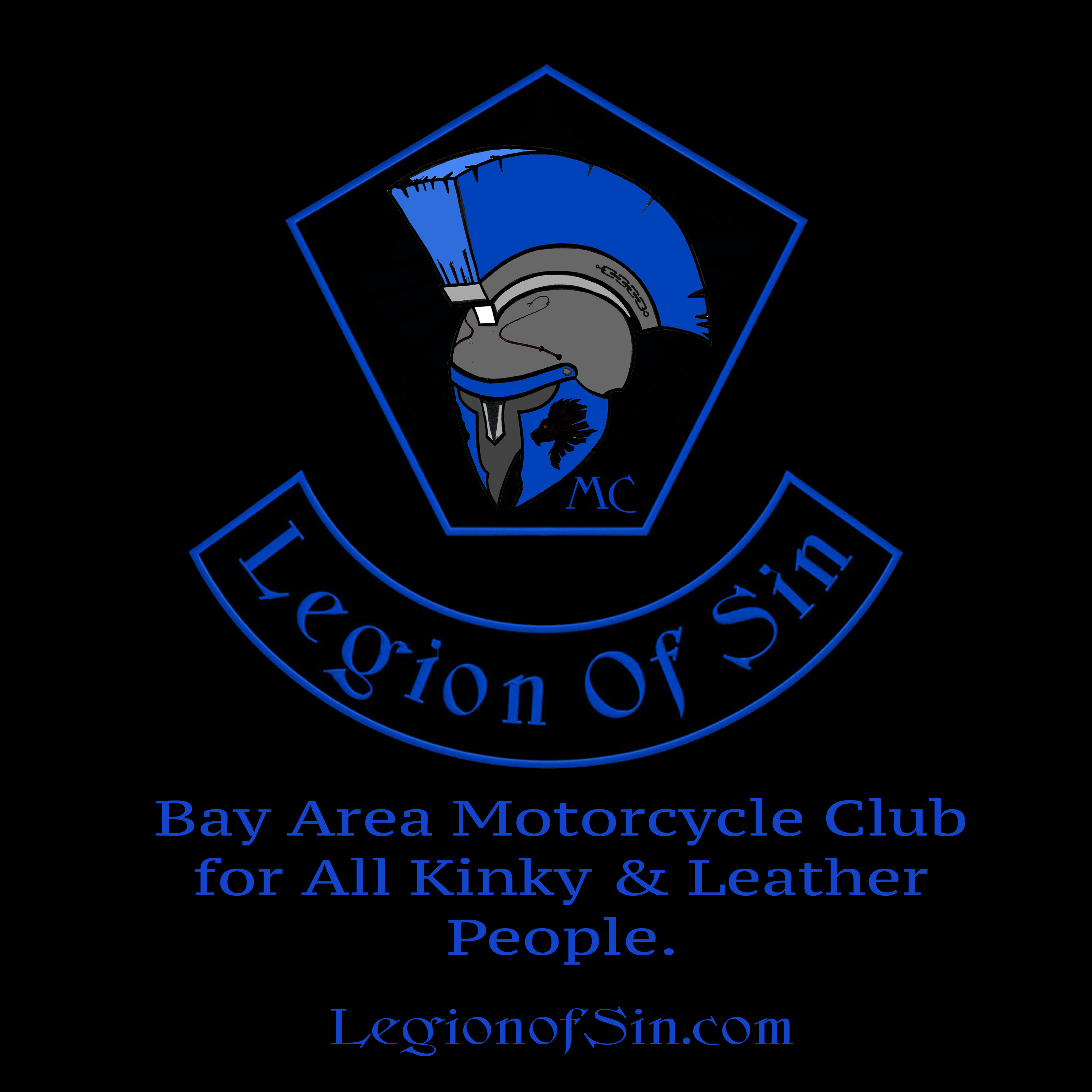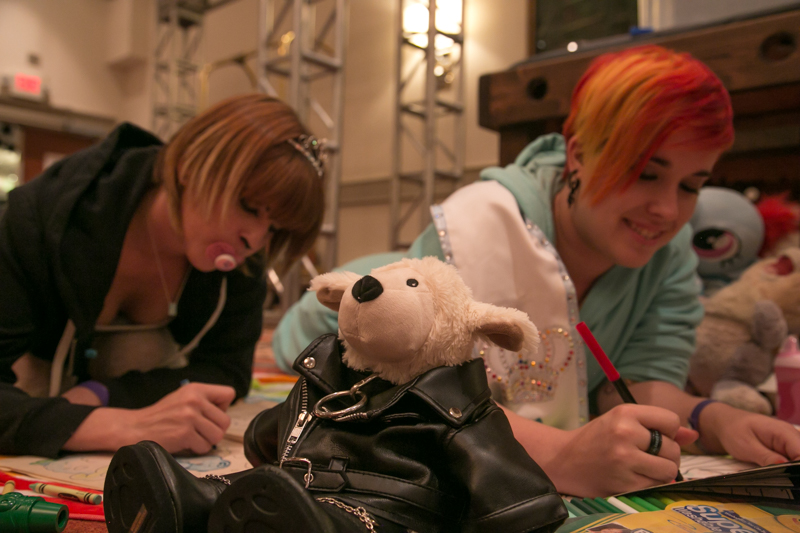 Sunday Morning Cartoons!
Hosted by littleblackhole
Littles, pets, and anyone who enjoys a lazy Sunday morning is welcome to join us as we snuggle up and watch cartoons! Feel free to bring your breakfast, your favorite stuffed animals or toys, blankets, and any quiet activity to play.
Dirty Talk Game Show
Join host Psychokitty and some of the sexiest talkers the scene has to
offer as they compete in a game of wit, spontaneity and often sheer stupidity! Our competitors will be challenged to spout minute long sexy diatribes that would drive a nun renounce her vow of celibacy and make chastity rings spontaneously combust. In this fast paced and clever game show, we will prove the tongue is mightier than both the pen and the sword (and perhaps even the Hitachi) as our panelists attempt to soak the proverbial panties of everyone in the audience- while their opponents score points by heckling them, all to win their chance to be crowned … the Dirtiest Talker of them all!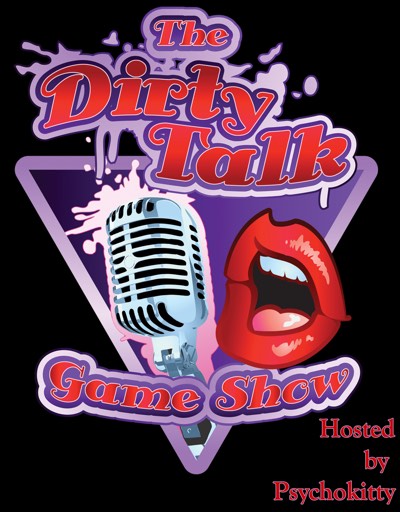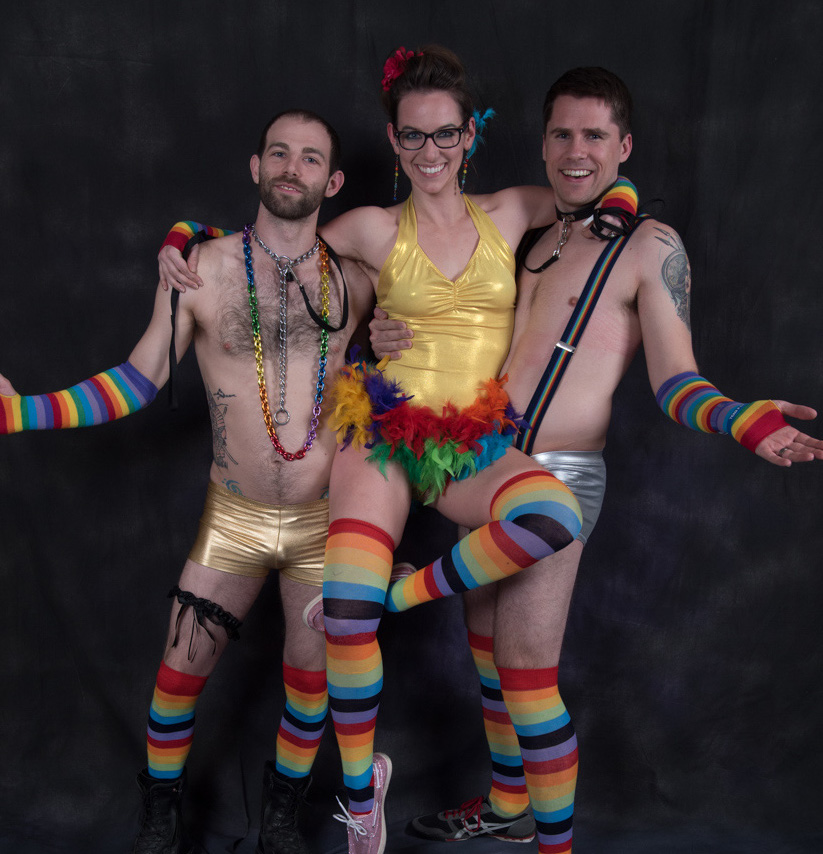 Dudes in Distress Mixer
Hosted by Athena Kali
Do you flag rainbow rope in your back pocket? Do you come to camp with dreams of bound dudes quivering at your feet? Are you a dude who loves to be in distress? Join Athena Kali, Icarus and Ruin, the lovely ladies and dudes behind dudesindistress.tumblr.com, and a bevy of other distressingly gorgeous Dudes, rainbow-rope enthusiasts, lady tops, boyish bottoms, and the rest of the creative, curious crew at Surrender who share an interest in male submission and female dominance. At this event, you can meet like minded folks, organize play-dates, find co-conspirators for your scenes, throw yourself on the mercy of powerful women, or entice a muscular (alternately: hairy – shy – tender – wan – delicate – young – nerdy) submissive man to the dungeon with you. We'll bring rainbow rope for you to flag your affiliations the rest of the weekend. Dudes in Distress is an equal opportunity distress space. Your gender identity is respected here. Dudeliness and ladyness are self-identifiers meant to be claimed, fucked with, discarded, and worn like a crown to subvert the patriarchy and delight in the sublime. Sirs who submit, zirs who switch, bois who fuck boys and dudes who love labias, bitches and bros and misses: you're all welcome here.  
Dudes in Distress Orgy: A Celebration Of Dude Submission (and Tears)
Hosted by Athena Kali
Do you want to spend the night at an orgy surrounded by beautiful dudes dancing on stripper poles, boys in tears, bois strung up and smacked around, or flexing their gorgeous bodies? Of course you do! Join the lovely ladies and delightful dudes of Dudes in Distress (dudesindistress.tumblr.com) for a sex party and ritual designed to facilitate making new connections, pursuit of sexual liberation, and exaltation of the dudes who submit, the ladies that love them, and the many connections possible in all spaces in between. In this space, Athena Kali will share, teach, demonstrate the ancient sex party ritual of opening circle. This arcane and secret ritual, handed down to us by our foremothers, brings participants into a liminal space of possibility, power, and transformation, giving each guest a chance to express their secret wishes to the group, and by giving voice to their desires, to fulfill them. Be sure to arrive on time. Fifteen minutes after the start of the event, the doors will be closed to new arrivals. Bring toys and rope, bring outlandish costumes, bring your open hearts. Dudes in Distress is an equal opportunity distress space. Your gender identity is respected here.  Dudeliness and ladyness are self-identifiers meant to be claimed, fucked with, discarded, and worn like a crown to subvert the patriarchy and delight in the sublime. Sirs who submit, zirs who switch, bois who fuck boys and dudes who love labias, bitches and bros and misses: you're all welcome here.  
Opening Ritual
Led by The Temple of Shadows
And so we begin. . . called together heart, breath, blood & bone.  We are the implements & altars. We are the power that flows. We are the guides & the guided. We are the tribe that embraces darkness. Join us. Let all of who you are be welcomed. Ground in your purpose. We shall co-create the safe space, sacred intentions & spiral path of our weekend journey.