Events
Indecent Enterprises presents: D.O. After Dark – Masquerade
Dark Odyssey and Indecent Enterprises cordially invite you to begin your Winter Fire experience in true formal opulence on Friday Night at 10:30 in the Atrium for, DO After Dark: Masquerade, presented by IE.
Don your formal wear, your leather, your lace, your latex, your rubber, your suits, your ball gowns and come play the night away under the stars!  (Bootblacks will be at the stand downstairs to work on leather, rub down latex and more during the day)  Come mix, mingle, and play all night long while dressed to impress in classic Masquerade style.  The Masquerade is play and sex positive as long as it's consensual/planned to be otherwise and discussed with DM's, and tonight you even get to set the music!  For the first 15 minutes of every hour, our live DJ's will be taking requests.  How many opportunities do you get to do public play, in formal wear, with professional DO photographers, with your own music?!?!?!  Requests should be made ahead of time via Fetlife and playlists for the first 15 minutes of each hour will be posted to Fet.  (See Dark Odyssey Fetlife Group or the Indecent Enterprises profile for more info & sign up)
It is also our pleasure to announce that The Masquerade will also host the first ever, DO After Dark Awards!  Want to win a 50% refund on your DO:WF attendance, a custom made DO After Dark: Masquerade 2017 Award, and bragging rights until at least the next DO event?  Grab a Camera and whatever Formal Wear you plan to wear to The Masquerade.  Attend an event, attend a munch, do a scene, and take your DO After Dark Masquerade Picture!  Post your picture  to FetLife by 11:59pm on February 12th and your picture will be shown via projector during the event and the winner will be announced!  (See Dark Odyssey FetLife Group, FetLife Event Page, or the Indecent Enterprises profile for more info!)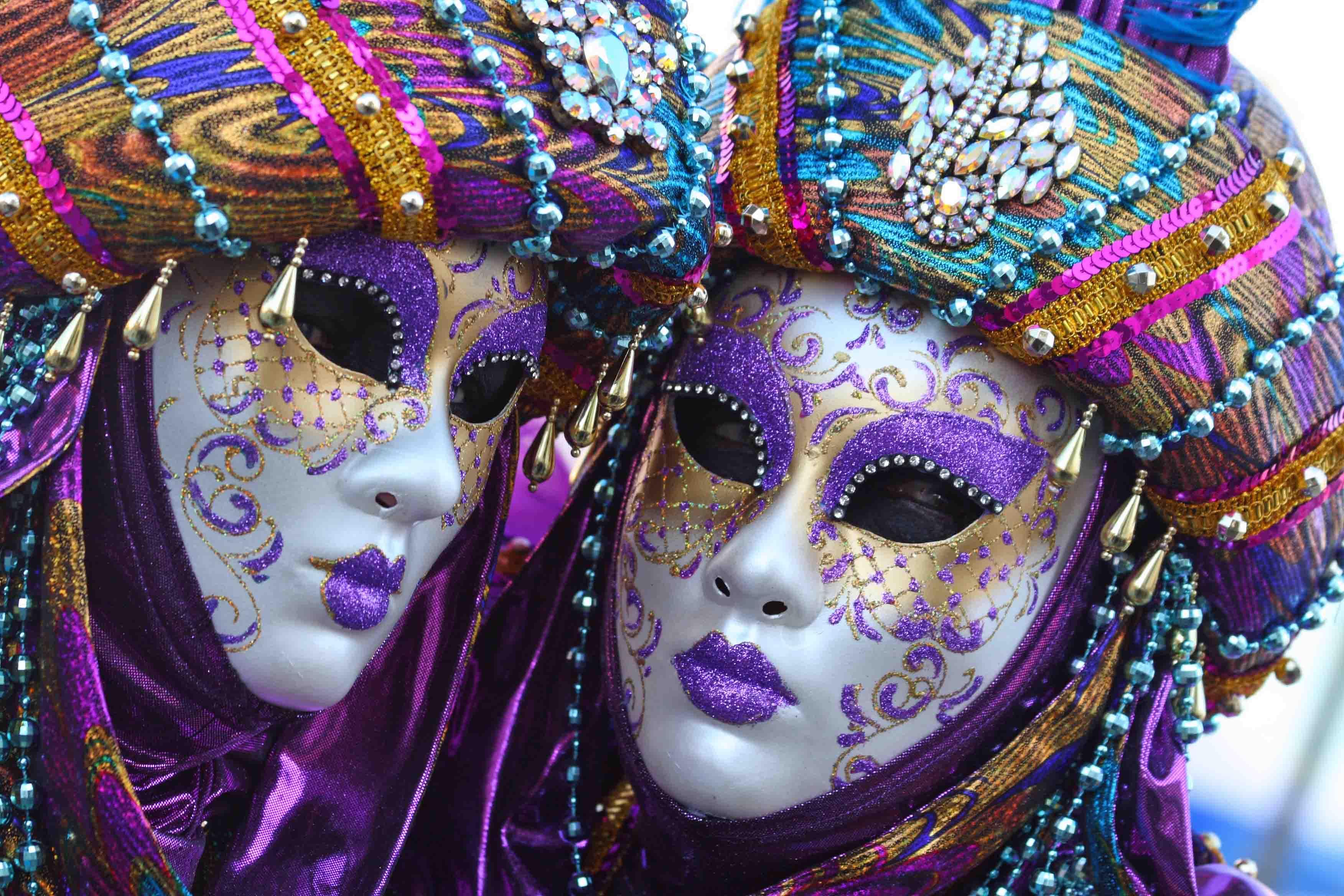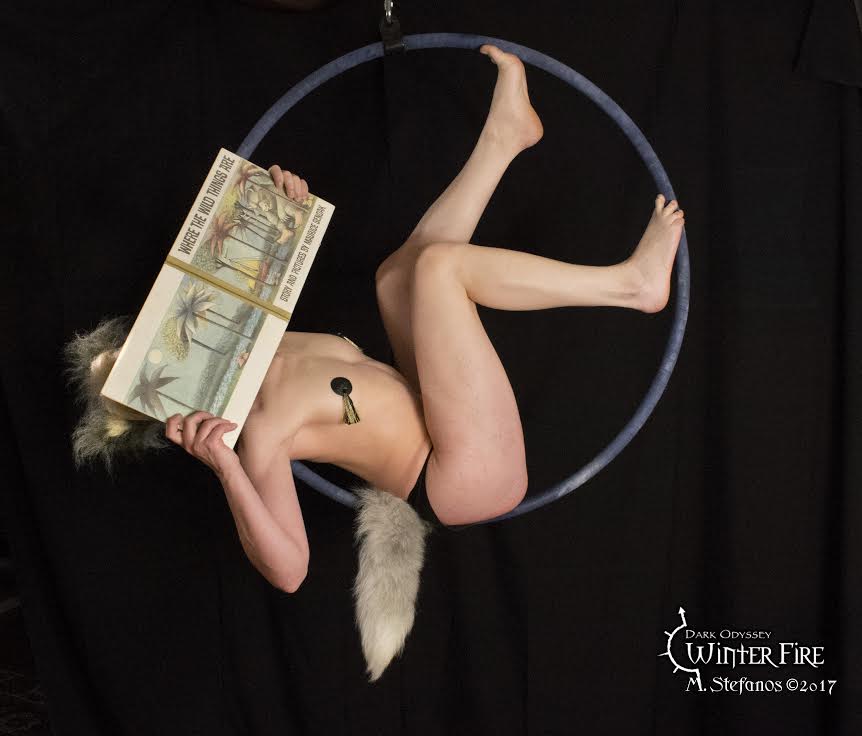 Wild Things
Hosted by Shay and Stefanos
Let's face it, Where the Wild Things Are had something for everybody, didn't it? Monsters, imagination, sea voyages, naps, food, royalty, even a fursuit. Sendak covered so many tastes in such a small space!
In the spirit of that, hosts Stefanos & Shay have orchestrated an EPIC evening of astonishing aerial acrobatics, jaw-dropping neo-burlesque, campy shenanigans, delectable dance, and much more! Put on your wolf suit (or kinky finery) & join the mischievous Max for a scintillating showcase that will inspire you to have your own Wild Rumpus. Our fantastical show this year features lyra & aerial chains by Morgana, spellbinding seductions by Bunny Vicious, ethereal self-suspension by Shay, tantalizing neo-burlesque by GiGi Holiday, divine bellydance by Asala Raqs, fantastical side-show feats by Mab Just Mab, sensual suspension by Aoe & scuddle, boylesque shenanigans by Lucky Charming, and other surprises! Zip up that catsuit (or, you know, wolf suit), tighten your submissive's collar, and invite the smoking hot instructor from your afternoon workshop… just don't be "sent to your room" and miss this evening of sexy, diverse, boundary-pushing entertainment!
Kinktorium
Hosted by MrBLK and MsPomegranate
How does rope bondage feel? What's the difference between stingy and thuddy? Do we need more lube? Start your Winter Fire weekend with sexy experiments as Kinktorium offers all the hard data needed to answer your BDSM questions. Stop by one of our demo stations to sample your favorite kinks or try something completely new. There may even be a few exhibitions where we bust some common BDSM myths. You've got kinks, we've got answers.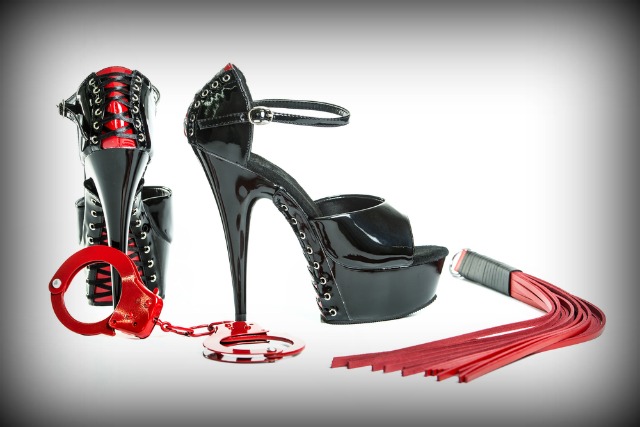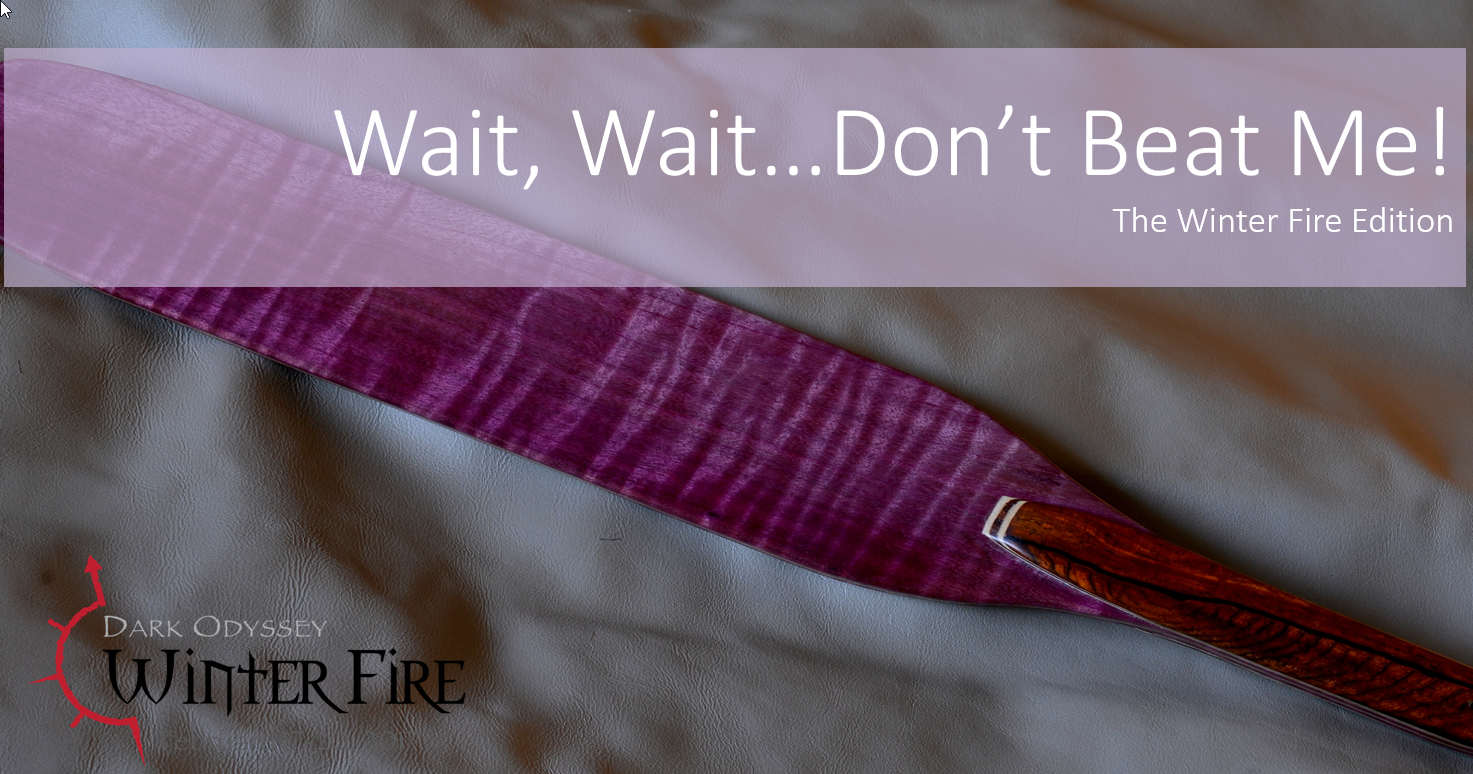 Wait, Wait…Don't Beat Me! 2: The Beatening
Host TBD
After a wildly successful (i.e. people showed up) debut at Summer Camp, we're pleased to bring back Wait, Wait…Don't Beat Me! for the Winter Fire crowd! Our signature gameshow blend of original content/concept and shamelessly purloined ideas will feature some new games and old favorites, including the much-beloved human buzzers. We'll test our three contestants (and they'll test their buzzers' bottoms) with some grueling exercises in wit and creativity, knowledge, and keen bullshit detection. It's a multimedia experience not to be missed, all brought to you utilizing only the finest in pre-made PowerPoint template technology!
Self-Suspension Hang Out
Hosted by Shay
Snag a place on the truss & tie yourself up! This laid back and supportive gathering for self-suspension aficionados is an opportunity to share knowledge, socialize, learn from watching other self-tyers, and spot for each other. Feel free to bring questions — anyone interested in self-tying is welcome to come mingle & watch!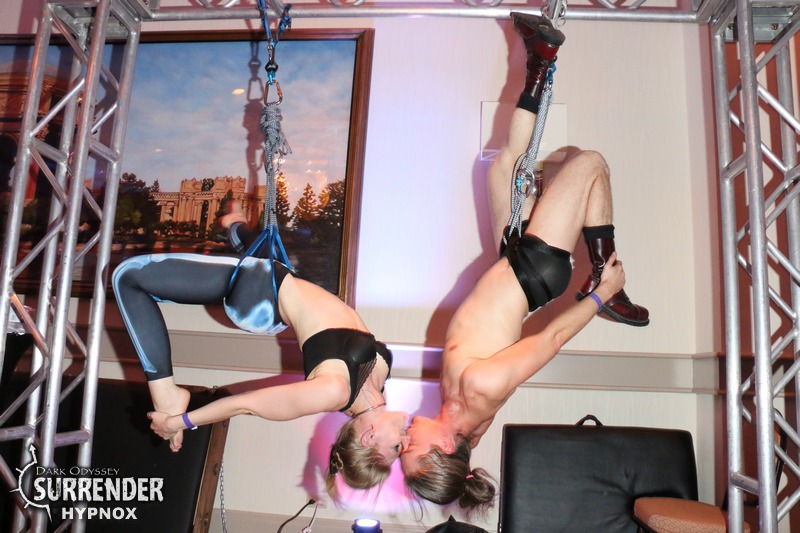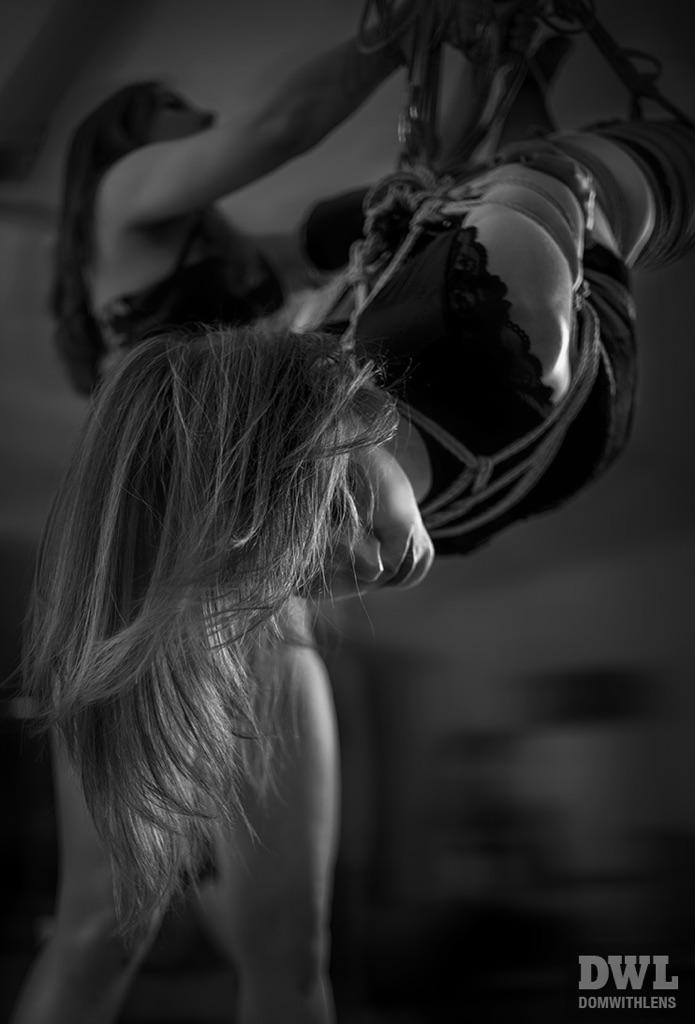 Dark Odyssey Rope Lounge
Join Derek and Twitch … the tweedle dee and tweedle … I mean the dynamic duo rope in our all new rope lounge where you may practice all of the ropey goodness you have been learning right here at Winter Fire. We will have several hard points and space for floorwork. Derek and Twitch will be available for help and advice. This lounge is for skill sharing and for having fun with rope. This is not necessarily a space for a scene. Lounge attendees are encouraged to help each other learn new skills within their ability level.
The DO Queer Orgy
When you put a bunch of queers in a room with some furniture and safer sex supplies, anything can happen. Laughter, applause and fucking too. So find that sexy queer you've been eyeing all weekend and get em down to the Queer Orgy and get it on!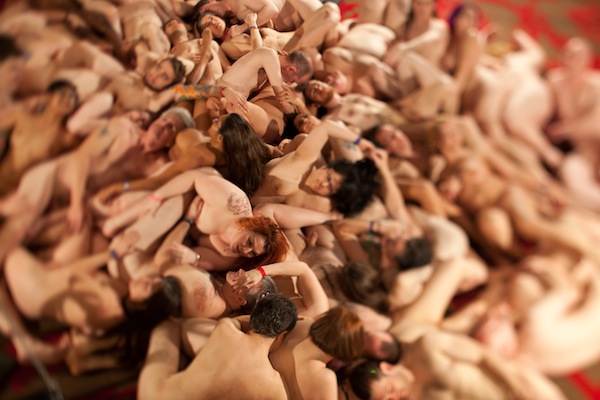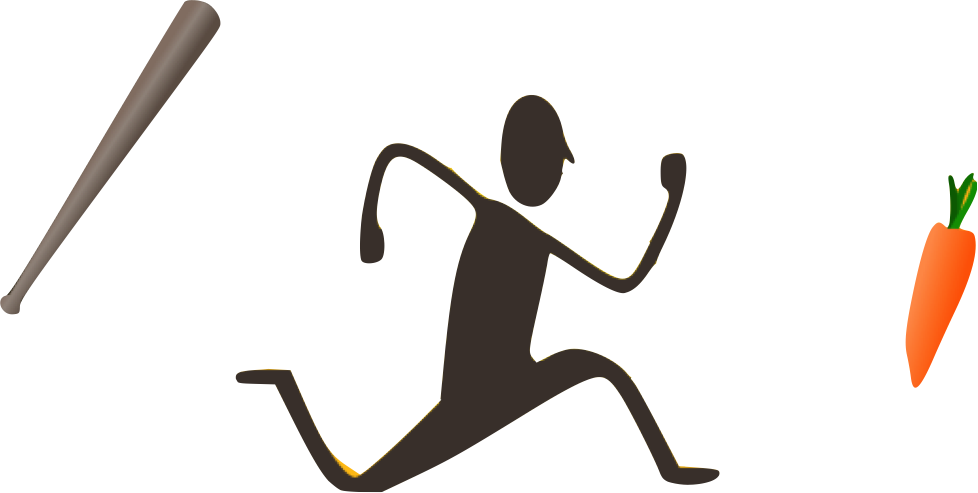 Rewards and Punishments
Hosted by Miss Mackenzee
This is a game we came up with for our house parties that we've decided to import into Dark Odyssey! We have a stack of challenge cards in which you have an action, such as "walk with a balloon between you and a partner across the room without dropping it" or "hold a quarter to the wall with your nose for a minute while being tickled." If you cannot complete the action, you must draw from the Punishment deck and see what possibly grim fate awaits you. On the other hand, carry out your objective, and you draw from the vaunted Reward pile, as well as showring yourself in glory (and other things, if that's your kinda reward). Of course all punishments and rewards may be subjective. Come join us for a fun time with your partner(s), and/or just to meet new people. We strongly believe in consent, so if a card squicks you, we'll have a list of alternate consequences to choose from.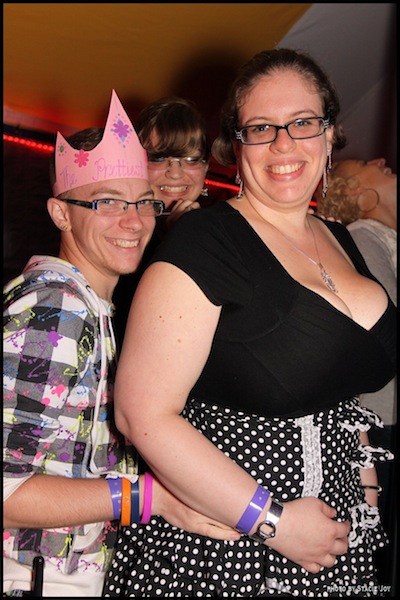 Queer Social
Ever been to a hot and heavy queer happy hour, found a little cutie and wished you had some place to sneak away to get it on? We have that space at Dark Odyssey! Come join us at the Bar in the Host Hotel Lobby. We will make it easy to meet new folks, enjoy a drink, socialize and laugh. Everyone is welcome.
Fresh Meat Mixer
Fresh Meat is really a term of endearment around these parts.  The Lobby is the best place to meet people, make new friends or reconnect with long lost playmates.  If you are brand new, there is a New Faces Ambassador hanging out at a table near the bar.  Come, relax and get ready for an amazing weekend.  Street-legal clothing required, no play allowed.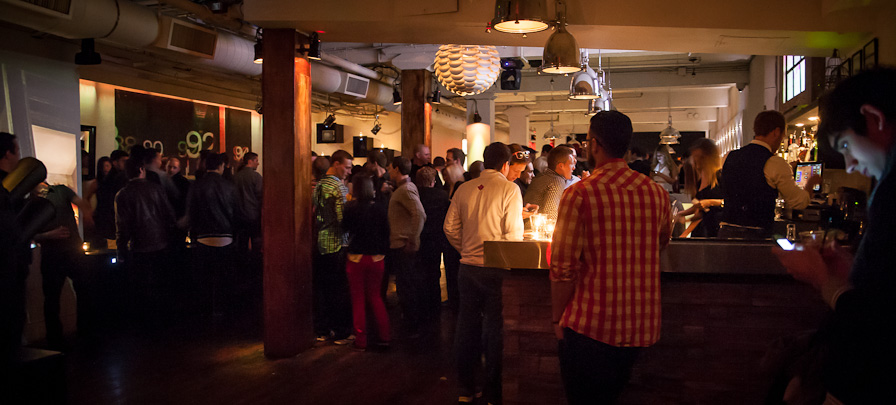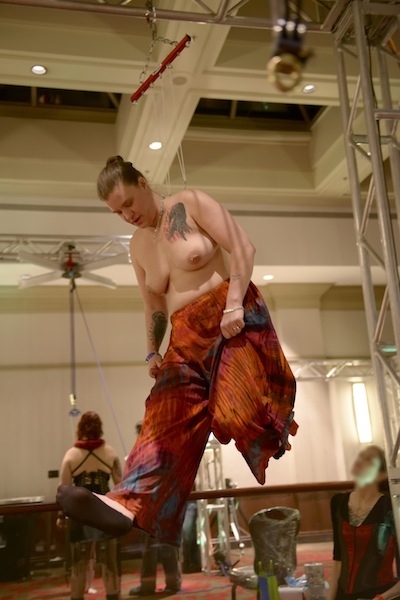 Pulling the Light
Hosted by Sacred Mark Sanctuary
The darkness of winter seems deeper this year.  We long for the light to return, and begin to doubt when winter will end.  Instead of waiting alone, come together with Sacred Mark Sanctuary for a hook pull ritual of connection and release. Reconnect to the light within you, and bring it for the weeks to come.  Please wear comfortable clothes that can expose your chest or back, or plan to perform this ritual shirtless. Witnesses are welcome to participate in the ritual and share the experience.
Suspended like Stars
Hosted by Sacred Mark Sanctuary
Sacred Mark Sanctuary will help you continue to hold the light in the darkness of winter, as we are reminded of the shifting stars moving in the sky above. We are made of stars, we are the stars, we are the LIGHT. Today we will rejoin the stars as we lift off to the sky through the ritual of hook suspension. There are limited number of suspensions we can offer based on a first come basis and there is a $50 fee to be suspended. People wishing to suspend are asked to attend the hook pull ritual beforehand. Witnesses are welcome to participate in the ritual and share the experience.
Awakening the Seeker Within: Opening Ritual and Space Blessing
Hosted by SkyWolf
Hail and Welcome! We come together from different walks of life, communities, and faiths, and yet together we continue to explore our personal paths and boundaries. In each of us exists a seeker hoping to discover more as we each strive for growth and fulfillment. This opening ritual is to build an intentional sacred space beyond the world of the mundane where we get to express ourselves fully and become more than we could have imagined. In order to make this space a hospitable one, all are welcome to join us for a blessing of the space we will be occupying, as well as a chance to express our gratitude for the land and beings that made this possible. This shamanic ritual will involve calling the elements, ancestors, land spirits, and other helping spirits to watch over us and guide us as we once again step into the role of the seeker and discover what awaits us as we take the next steps on our personal journey. To help awaken the seeker within, there will be a short guided meditation to bring us into a place where our imagination and courage are empowered to enable us to take those very next steps allowing for new possibilities just waiting to be experienced. Everything is possible for those that have the courage to seek it. Let's support each other as a community and have a great weekend together.
Reflections and Transitions: Closing Ritual
Hosted by SkyWolf
We gather together for one last time to have a chance to reflect on what we experienced before we must transition back into the world we came from. We bring with us all of the challenges we faced, triumphs we enjoyed, and lessons we learned as we give thanks for all the events that led us here, the space that hosted us, and all the beings that watched over us. As a community, we will have the opportunity to share our stories and acknowledge together that the journey doesn't end here. It continues as more work and play await us along the path we choose to walk. Together we will close the sacred space that we built at the beginning of the event and end with a shamanic guided meditation to help us carry the memories and energies that serve us back into the world outside of this event. With respect and love for one another, Merry Meet, Merry Part, and Merry Meet Again!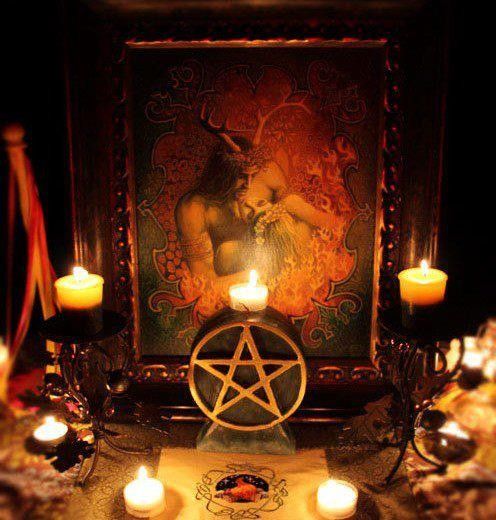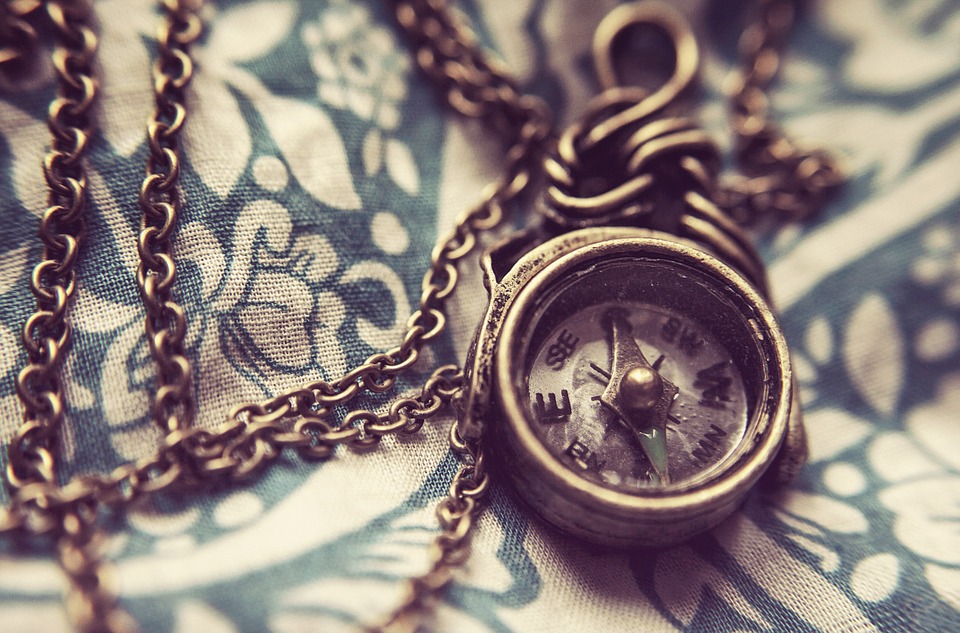 Orientation
Hosted by Sejay
If you're new to Dark Odyssey &/or new to weekend play party events in general, be sure to attend our one-of-a-kind Orientation. Sejay and a fellow experienced conference hottie will model the amazing things you'll see throughout your weekend. Come enjoy our interactive ask-for-a-date practice game, playspace etiquette with sexy demos, overview of the hotel spaces we've perverted – err converted for you, & tips to maximize your good time at play-oriented conferences. Orientations are only 45 minutes & happen multiple times throughout the weekend. Plus, first-timers get a free gift!
Pet Park
Hosted by Dr. Ruthie
Come wag your tail and get your belly rubs at our interspecies pet park! Water bowls, treats, plus a selection of toys will be provided and you're also welcomed to bring goodies to share. All well socialized pups, kitties, ponies, and other creatures (including handlers) are welcomed, while your gear is welcome it is not required in order to join in the fun. Dr. Ruthie will be on hand with treats and scritches, as well as to welcome all pets including any that are shy or without a handler. Please plan appropriately for knees and paws/hooves/etc., as neither floor mats nor other equipment will be available in this space. This is a non-sexual event.
(note: This event is for humans who enjoy platonic frolicking while role-playing as well behaved animals. No actual animals are involved.)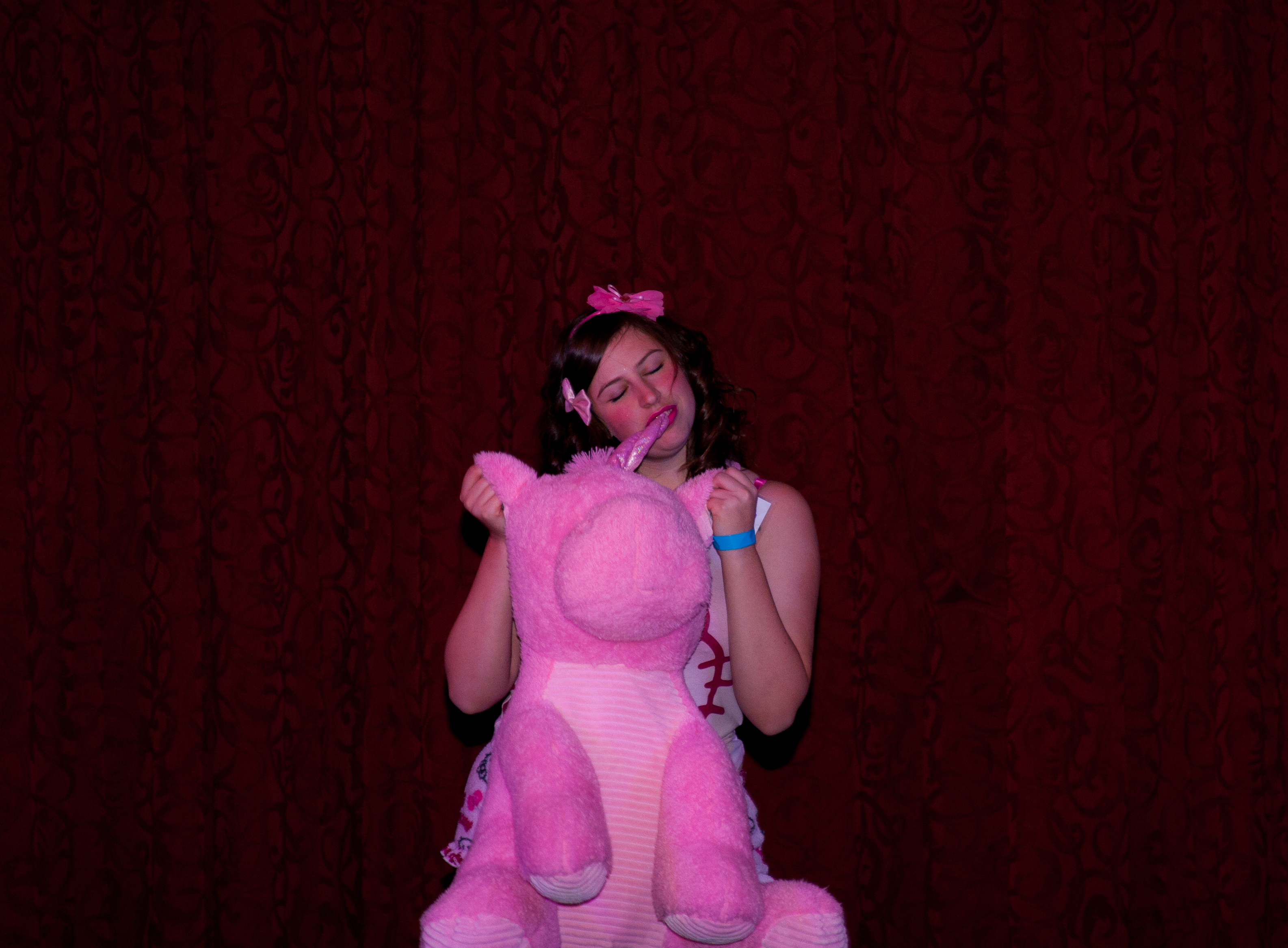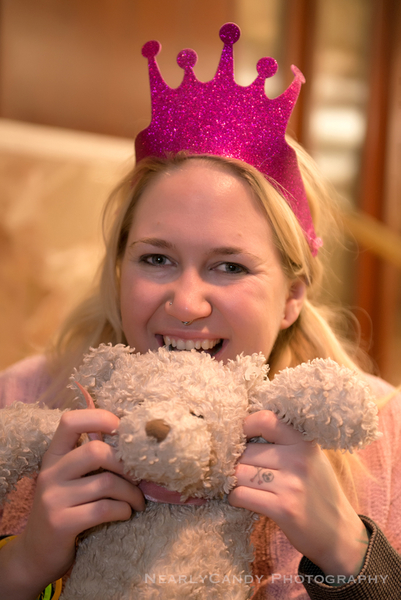 Great Big Littles Contest 2017
Calling all littles, pets, and those who love them! Do you love to perform, have an idea for a short talent, and are willing to be a little silly on stage? Half-talent show, half-natural beauty contest, this fun competition is all about showing the judges and the audience who you really are inside, whoever or whatever that means.
Contestants will be judged on:
Stage Presence (Poise, Confidence, Enthusiasm)
Talent (Entertain us for up to 3 minutes. You may bring anything or anyone onto the stage. Previous competitors have tied their stuffed animals; seduced their dirty uncle; read books; recited poems; deadlifted their friends; and more)
Group Activities (Fun, Positive Participation)
Strong Sense of Little's Personality
The contest is open to any baby, little, middle, pet, or big of any gender and species. Sign up as a contestant with LadyPlume through the Attendee Console or at Sunday Morning Cartoons. Not competing? Join us in the audience to cheer on the contestants.
Sunday Morning Cartoons
Littles, pets, and anyone who enjoys a lazy Sunday morning is welcome to join us to watch cartoons on the big screen. Feel free to bring your breakfast, your favorite stuffed animals or blankets, and any quiet activity to play. Stay in the same room for the festive and fun Great Big Littles Contest that follows.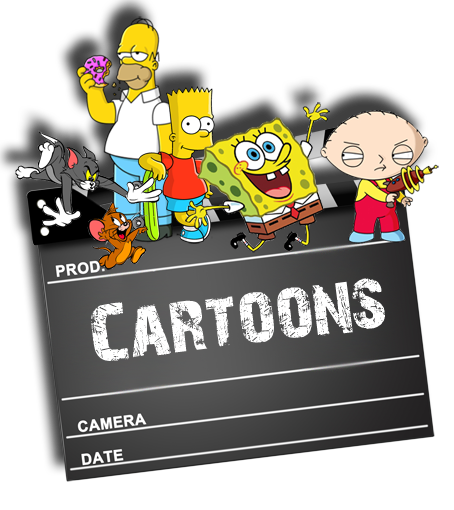 The Dark Odyssey featured causes:
These are the amazing, worthy causes our events and bootblacks will be supporting this Winter Fire! Be sure to stop by the various activities and show your support, and/or bring your leather out to the bootblacks for the best in TLC!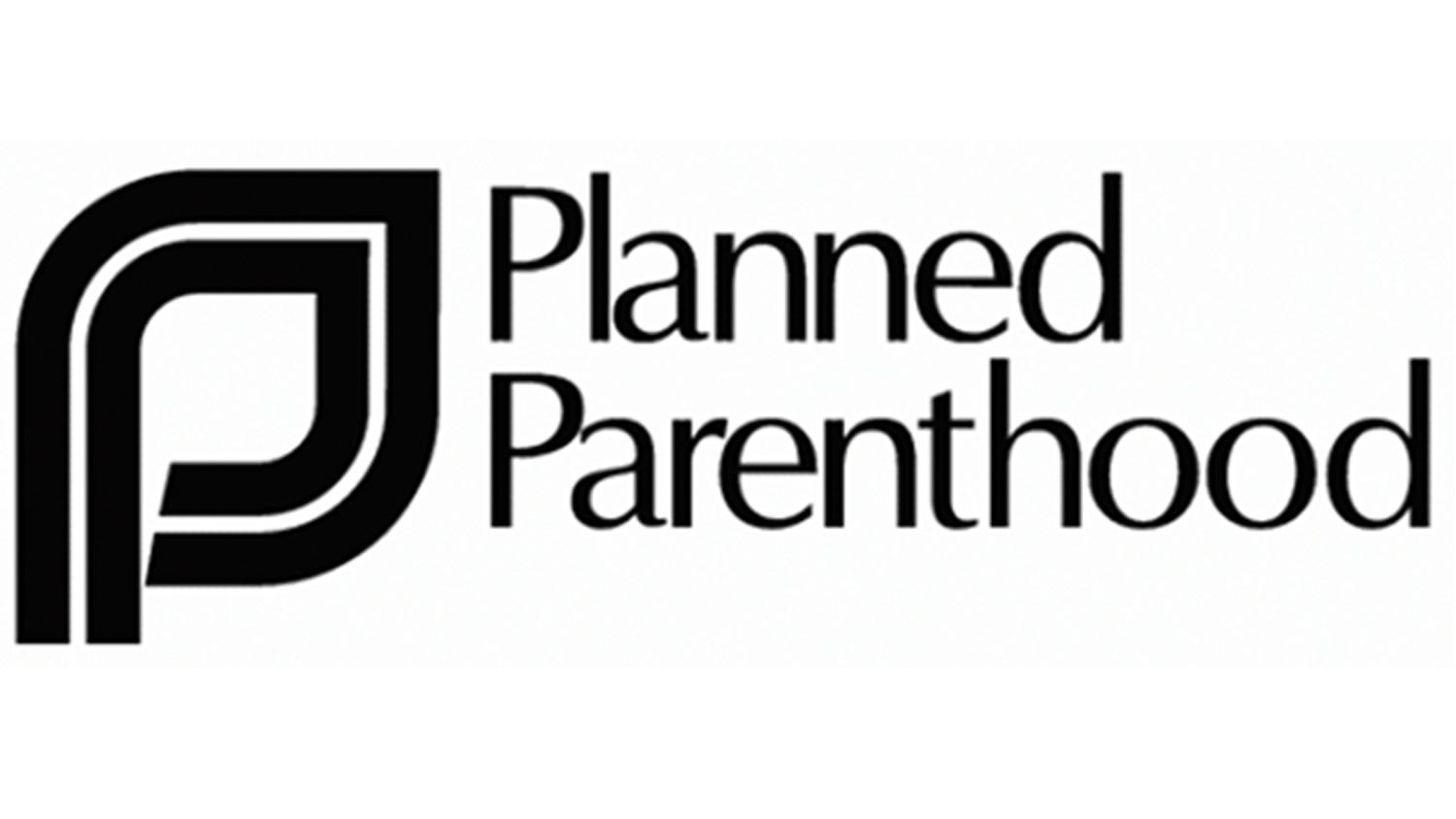 Planned Parenthood
Planned Parenthood was founded on the revolutionary idea that women should have the information and care they need to live strong, healthy lives and fulfill their dreams — no ceilings, no limits.
Today, Planned Parenthood is a trusted health care provider, an informed educator, a passionate advocate, and a global partner helping similar organizations around the world. Planned Parenthood delivers vital reproductive health care, sex education, and information to millions of women, men, and young people worldwide
NCSF: Consent Counts
The Consent Counts project involves the BDSM communities in a nationwide education and activism program coordinated and led by the National Coalition for Sexual Freedom.  This multifaceted campaign includes a comprehensive is analysis of current laws and court decisions, the development of legal arguments for changing the laws, participating in court cases, and ultimately, through lobbying, education and grass-roots activism, changing state laws and the way the public and the courts view BDSM.  An important element of the project also includes an Educational Outreach Program (EOP) to educate our own communities of the current state of the law, of the effort NCSF is undertaking and to involve them in our strategic planning process and development of "best practices" by which we can protect ourselves and facilitate change.
https://ncsfreedom.org/key-programs/consent-counts/consent-counts.html


Consent Rocks
The Consent Incident Response process (formerly known as "Rashomon") was created through the collaborative work of five members of the kink communities of different genders, orientation, ethnicities, and nationalities, all with experience with community leadership, social counseling, and survivor and domestic issues.
Meet The Presenters
Did you know that all of our fabulous presenters are also people? It's true! Didn't make it to a class? Have a question that you only thought of too late? Come to Meet the Presenters for an intimate chance to learn more about who they are and what else they're up to, buy their merchandise (get it signed even!), and generally get some quality time with the folk who make our class line-up so spectacular. Bring along your lunch make a time of it.