News
NEWS AND ADVERTISING
Advertising at Dark Odyssey:
If you are interested in packet stuffing, or holding a reception, please check out our advertising rates below.
Banner Ad:
Feel free to spread the word and download/repost these banners to your blog/fetlife/forum badge.



Classified Ad:
DarkOdyssey: Surrender
A 3 day journey of sexual exploration for the BDSM, spiritual and creative sex-positive communities. Held at a scene friendly, first-class, nationally-known convention hotel. Join nearly 1000 adventurous souls as they come together to explore alternate sexuality at 80+ workshops and special events. Shop with our vendors. Party in the ballrooms. Get lost in our huge BDSM playspaces. Three full nights of parties running until 3am. Early registration rates and hotel promo ending soon – Sign up NOW. Full info at http://www.darkodyssey.com.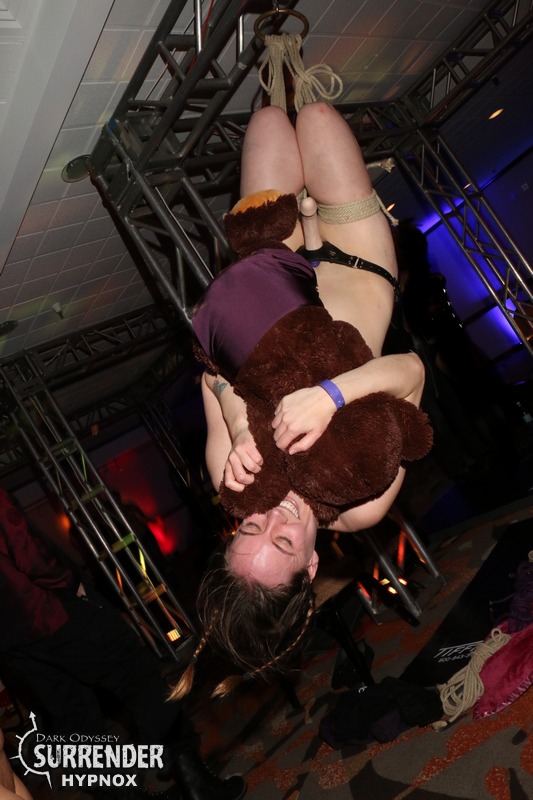 Ad Rates:
Registration Packet Stuffing:
$125 per item (i.e. one 8.5 x 11″ sheet or a trifold brochure etc.)
Advertiser must supply 1000 copies of material to be stuffed.
Packet stuffers must be mailed and received before the November 1st
Sponsoring the Hospitality Suite:
$200 for a 2 hour reception in our 7th floor Hospitality suite with large rooftop balcony.
Includes a packet stuffer for your organization.
Preference is given to participating groups.
To reserve a Packet Stuffing or the Hospitality Suite please contact:
Program Ad:
We will not be accepting program ads this year.
Vending at Surrender:
Professional vendors interested in Vending at this year's Surrender should write to Vending@DarkOdyssey.com and we will provide you with our vending information.