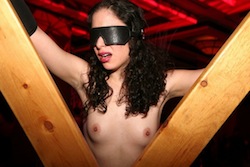 Exploratorium
"Oh ... that looks hot!" "I Wonder what that feels like?" Get your curiousities satisfied at Surrender's Exploritorium! Join us on Friday night where some of the best tops in the bay area and from from around the country will be at stations offering short tastings of a wide range of exciting, exhilarating, and maybe even a bit painful BDSM techniques. The Exploratorium lets you explore and push boundaries without committing to a full scene. This all happens in a relaxed social atmosphere where you'll make new friends and rekindle old connections as we kick off DO's first West Coast Event.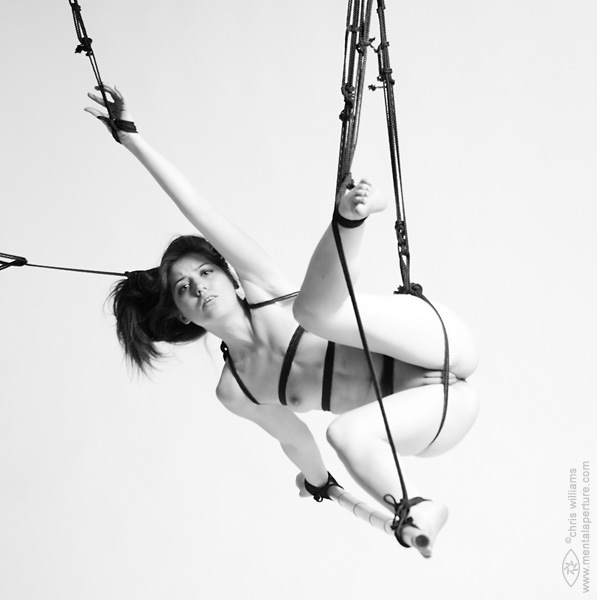 Suspension Showcase
Enjoy a mixer surrounded by living sculptures and live bondage performance. Concurrent with the Exploritorium, the Suspension Showcase will feature leading suspension artists both local and flown in from around the country. You'll be able to drift back and forth between the Exploritorium and the living art as you meet new people, see amazing feats of bondage and weightlessness, and maybe pick up a few ideas of your own.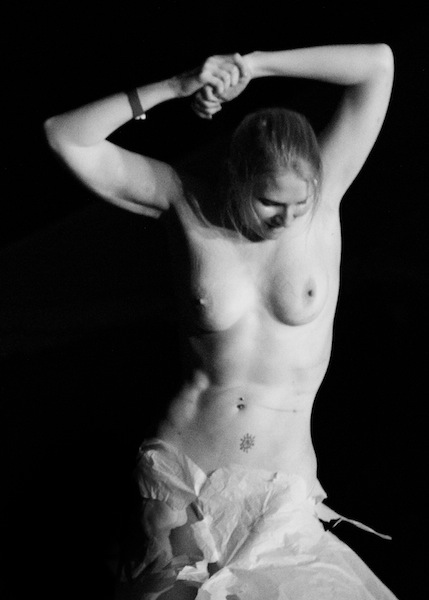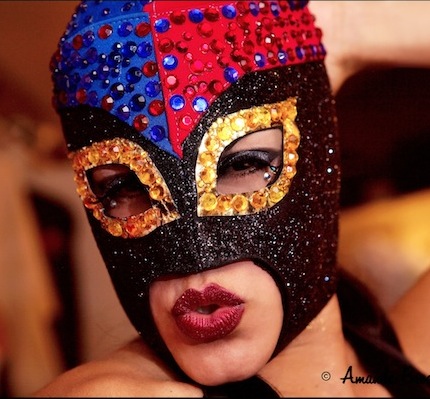 Back Door Cabaret ACT 1 - BEST OF THE BAY
Sit back, and relax, as Dark Odyssey presents a veritable orgy of the top talent the Bay Area has to offer. Featuring Midori, La Chica Boom, Siouxsie Q, Figaro, Shay, and more, our promiscuous performers will have you shuddering with delight as they work the stage for all it's worth.
Back Door Cabaret ACT 2 - THE WET SPOTS
The kinky cabaret duo The Wet Spots are vaudevillian, oversexed, and weirdly Canadian, and you've never seen anything like them. Like a sex club by way of Monty Python, their celebration and satirization of everything that makes the Scene an awesome place will leave you gasping for more. We'll all be asking the proverbial question, "Do you take it in the ass?"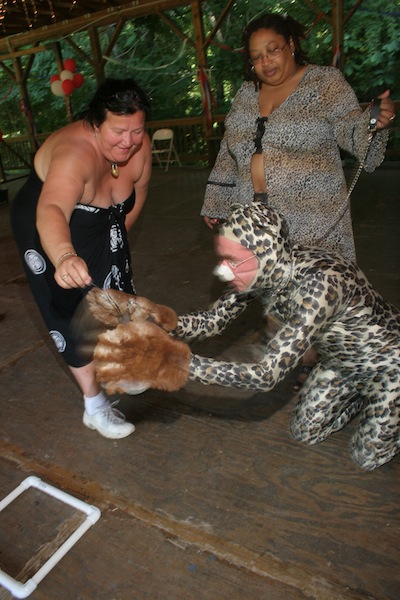 Human Animal Show and Agility Course
Curry your ponies, brush your puppies, and practice your coordination, for Dark Odyssey's Animal Show & Agility Course. Of course it's a chance to look pretty and preen for an audience, but there's more to life than looking good. So we've added an optional agility challenge to give pets and handlers a chance to show what they're really made of. After all, how else would one go about deciding how to set up a breeding program…
Little Miss Littles Contest
Experience the thrill of competition! The Little Miss Littles Contest is fun and glamorous, allowing Littles to experience the bright lights, potential fame and fortune, and to be a starlet for a day! This contest encourages your Little to speak in an articulate fashion, model in a confident manner, enter a room with a bright disposition, and learn the importance of a big smile! Contests are life, the rest are just details!

The contest will consist of 3 parts:
• Modeling – Each Little will walk and pose for 1 minute. Little outfits can include: glamour, traditional, genre or babywear.
• Talent – Each Little will demonstrate a talent for up to 2 minutes. Only props that can be carried onstage by the Little and their hairdresser will be allowed.
• Question – Each Little will be asked a question pertinent to the Littles lifestyle. The Judges will supply 5 questions each to be placed in a bowl and each Little will draw a question.

Open to any Little of any gender. Please sign up by Friday evening at Winter Fire Information Desk. Join the Little Miss Littles Contest group on Fetlife to share tricks of the trade and make Little friends. Remember to eat your vegetables!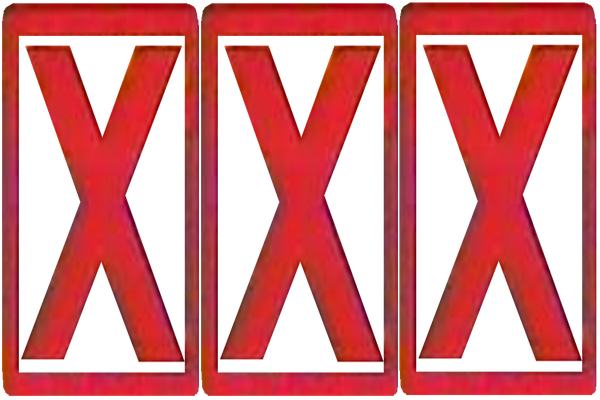 Leather Family Feud
Local leather families fight it out to see who has the most intimate knowledge of the kink world. We'll be doing our biggest survey yet for Surrender's game, so come see who has their finger on the community's pulse, and who's lost in a world all their own. Survey says XXX…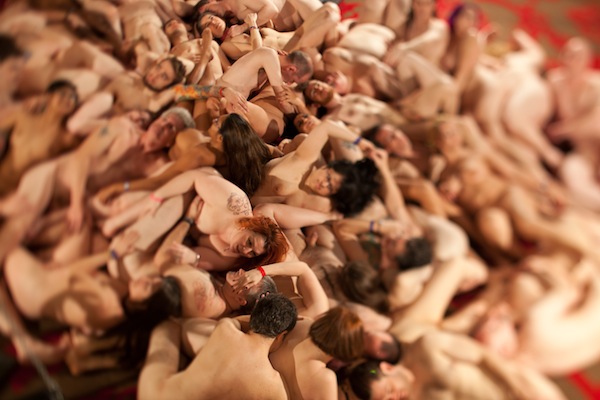 The Jack & Jill Off
Mostly people masturbate solo, and occasionally for their partners. Some pros do it on cam, in a peep show, or for a client to watch. But most people have never done it in a room full of people. Let's change that! A classic pansexual San Francisco safer sex party style (and the venue where Carol and Robert got together, 23 years ago), the JJO is open to absolutely everyone of every orientation and gender, and the main rule is: no penile penetration! (But don't worry, folks with penises -- there are lots of excellent things you can do with them.) The JJO is tailor-made for people who like wanking more than any other kind of sex; for exhibitionists and voyeurs; for those who think sex that rushes to penetration isn't very good sex; for people who are still a little ashamed of masturbating; and for people who love to be in a room full of erotic energy. Come jack and jill off with us!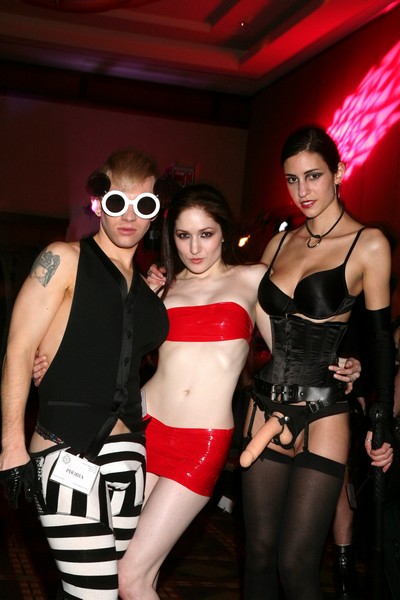 Gender Blender Drag Show
Got work off on Monday? DRAG your vacation into Sunday night with kings, queens, & genderfuckers from around the globe. Join us for a night of big hair, long gowns, mustaches, & kink on stage. Then get your dance on! Want help dressing up for the event? -- we will have transformation workshops (both FtM and MtF) earlier in the day!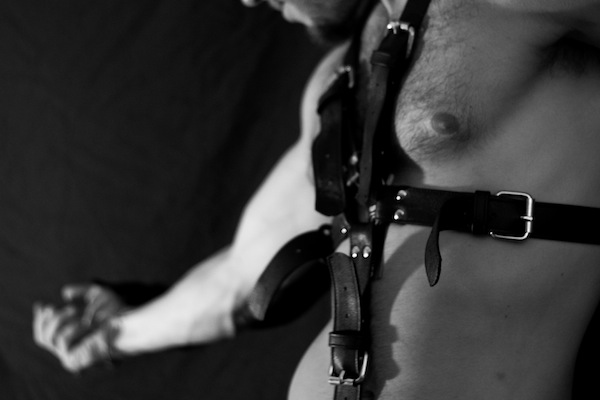 Bi/Pansexual Men's Meet-Up & Take-over
Finding someone that you can share with another partner can be challenging, especially if you are a non-homosexual couple looking to share someone who identifies as male. And, while a few pansexual men are very visible, for many of us our sexuality is an adaptability - but on Saturday night let's flaunt it! There will be a social event where we can meet and make plans, followed by a take-over of the Sex-o-Rama room, where we can make good on those plans! The meet-up is an event for people who identify as male and who are attracted to more than one gender, and their partners. The subsequent take-over can involve anyone - be they partners, friends, or (negotiated) captives!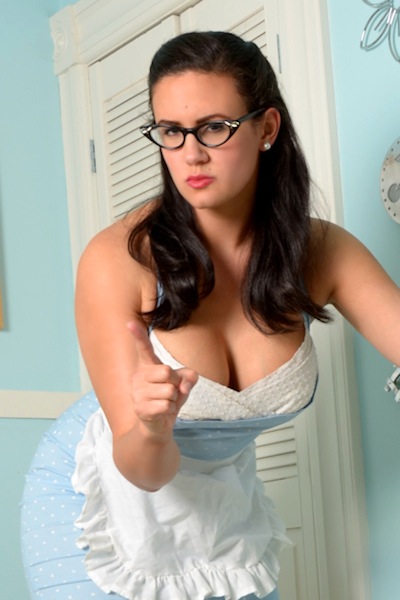 DO's Littles' Nursery with Penny Barber
Come unwind and play in the Little Nursery and Daycare! Oversized toys, a changing station, coloring, and more are all present to help you get into Little headspace and let go in an accepting, well-equipped environment. Get stickers for extra good behavior, earn a merit badge, and meet Horatio, the adult size rocking horse. He's friendly and strong and loves to make new friends!
Bawdy Storytelling
Bawdy Storytelling – dubbed "The Moth for Pervs" by the LA Weekly - is the Nation's Original Sex+Storytelling series. Founded, Emcee'ed and Curated by Dixie De La Tour, Bawdy features Real people & Rockstars sharing their Bona Fide Sexual Exploits in 10 minutes or less. All stories told at Bawdy relate to Sex, Kink and Gender, and feature carnal wins and epic fails with no scripts, no nets, and no holds barred. Who has shared their story at Bawdy? BDSM luminaries like Midori and Mollena. Sex educators like Nina Hartley, Carol Queen, Reid Mihalko and many more. Literary giants like the Adderall Diaries' Stephen Elliott. But who really stars in our show? San Francisco's very own sexy, smutty, smart salon is a grassroots performance series, and that means the performers are YOU. Because this is how we build Community for Perverts: we share our stories. Want to tell your story at Bawdy? Send the gist of your story (with the subject line 'DO Surrender') to Dixie@BawdyStorytelling.com & let's get you onstage!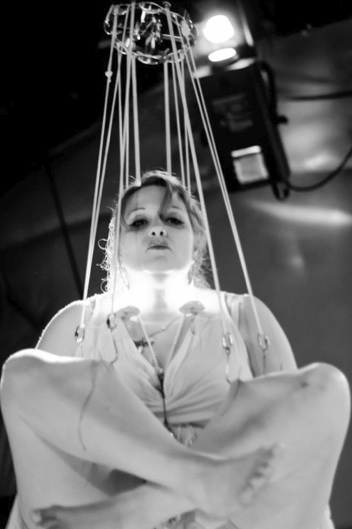 CORE - Constructs of Ritual Evolution
Exploring and expanding the limits of our bodies and spirits has always been part of the Dark Odyssey experience. For Dark Odyssey Surrender, renowned San Francisco flesh hook ritual, art, and performance troupe CORE will be facilitating a transformative hook-pull ritual on Saturday for all who wish to attend or participate. This ritual is free of charge for all DO:Surrender attendees. CORE also has a limited number of slots available Saturday afternoon for people who want to do a flesh-hook suspension. They will be offering the suspensions for $100 a person for Surrender attendees.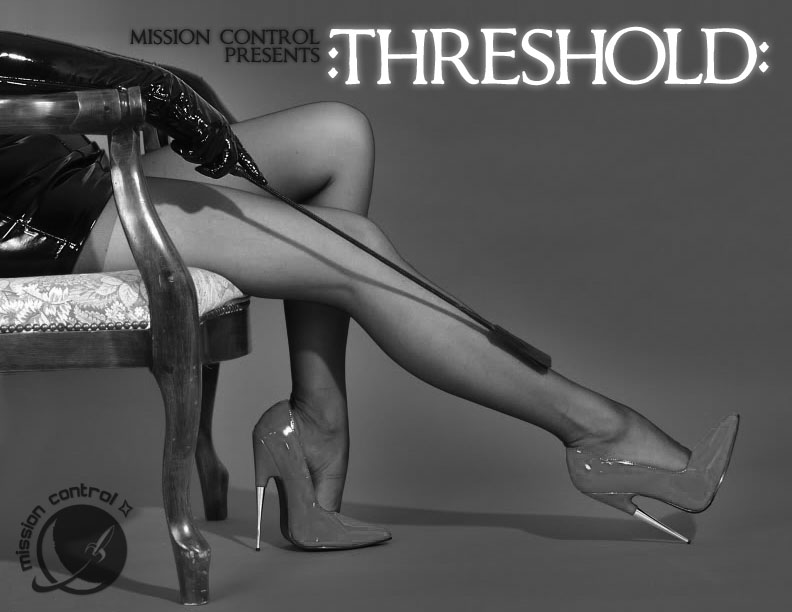 On the Threshold: A Mission Control Hospitality Party
Get your play and your party started early Saturday evening at Mission Control's "On the Threshold"! Mission Control is well-known for holding friendly and exciting sexy parties in the Bay Area, and we are bringing that energy to Surrender's hospitality suite Saturday night from 6-9 pm. Come to socialize, see some out-of-this-world kink action, play, or dance yourself wacky under the raging disco lights. This party is being put on by the crew responsible for Mission Control's hopping BDSM-themed party, Threshold. Check out Threshold at .
Featured Photographer: Shilo McCabe
Shilo McCabe is a sex-positive, feminist photographer and mixed media artist, whose art explores human interaction and intimacy. She calls her method of erotic-documentary photography "docu-rotic," and believes in an approach to photography of working collaboratively with the people in front of her camera. To her, it is imperative that they are active, comfortable participants in the process of creating their own representation. Shilo's photography will be featured in the DO:Surrender program and there will be an exhibition of her work at the event.