Whether you watch the spectacle or are the center of attention, Special Events are a Dark Odyssey treat to behold. Spice up your nights (and days!) with parties, socials, rituals and more for you to choose from. Campers can also create their own events (we call them IONs) and advertise them in our online Community System once they register. More info on Summer Camp 2016 programming To Be Announced!
Here are just a few special events in the works for this year…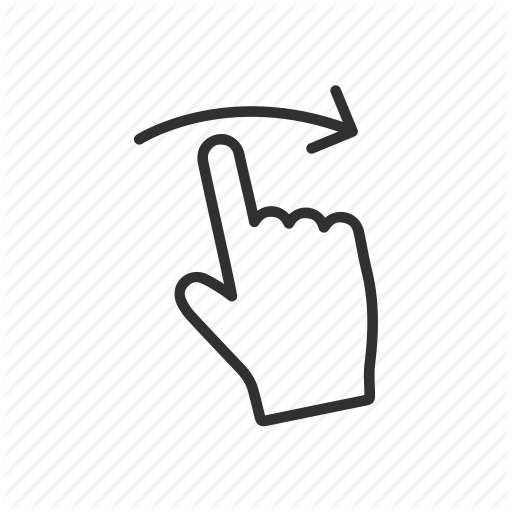 Swipe Right
hosted by MsJewel and Big Poppa
For folks interested in pickup play!
At Swipe Right we want to make matches! We use a system of badges to help you navigate introductions and negotiations. We will also help coordinate matches. Participate in Swipe Right to find potential pickup play. No one has to feel bad about respectfully approaching someone wearing a badge to start a conversation about play.
If we see some one a little lost, hosts will approach and try to help you meet a match! Wall flowers will definitely be approached.
Come prepared to meet new folks, negotiate, and play!
The Kinktorium
Hosted by MrBlk and MsPomegranate
Ever wonder what rope bondage or needle play feels like? Does the difference between thuddy and stingy make you curious? Have you wanted to experience the feel of a knife or electricity as it moves across bare skin? Join us for the perverse pleasures of The Kinktorium! With multiple demo stations and kinky experiments the Kinktorium has something for everyone. Collect raw, hard data as you sample new kinks or try out old favorites. You have kinks? We have answers.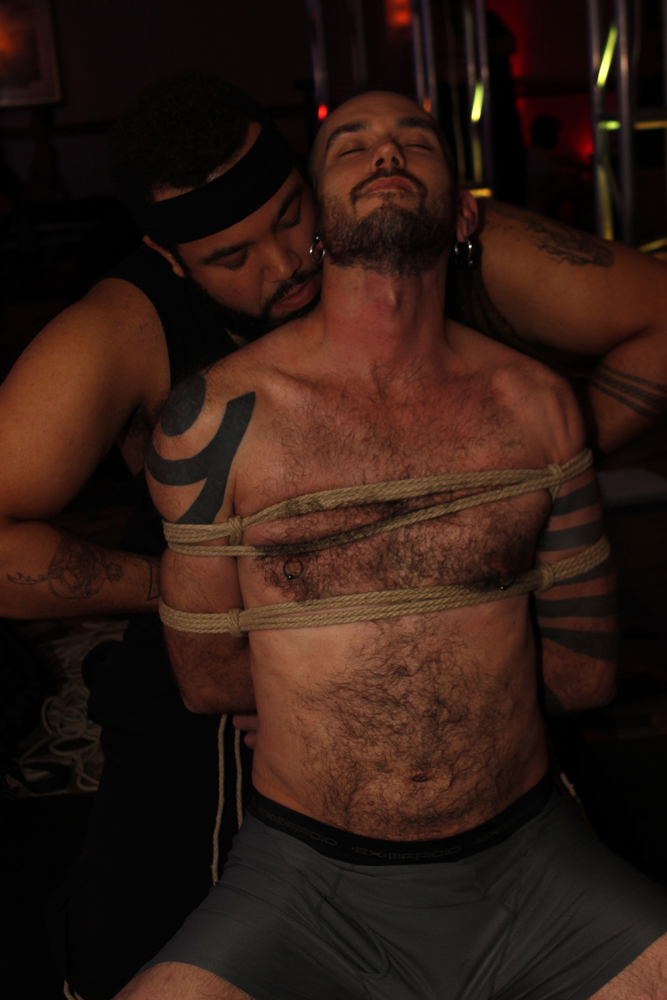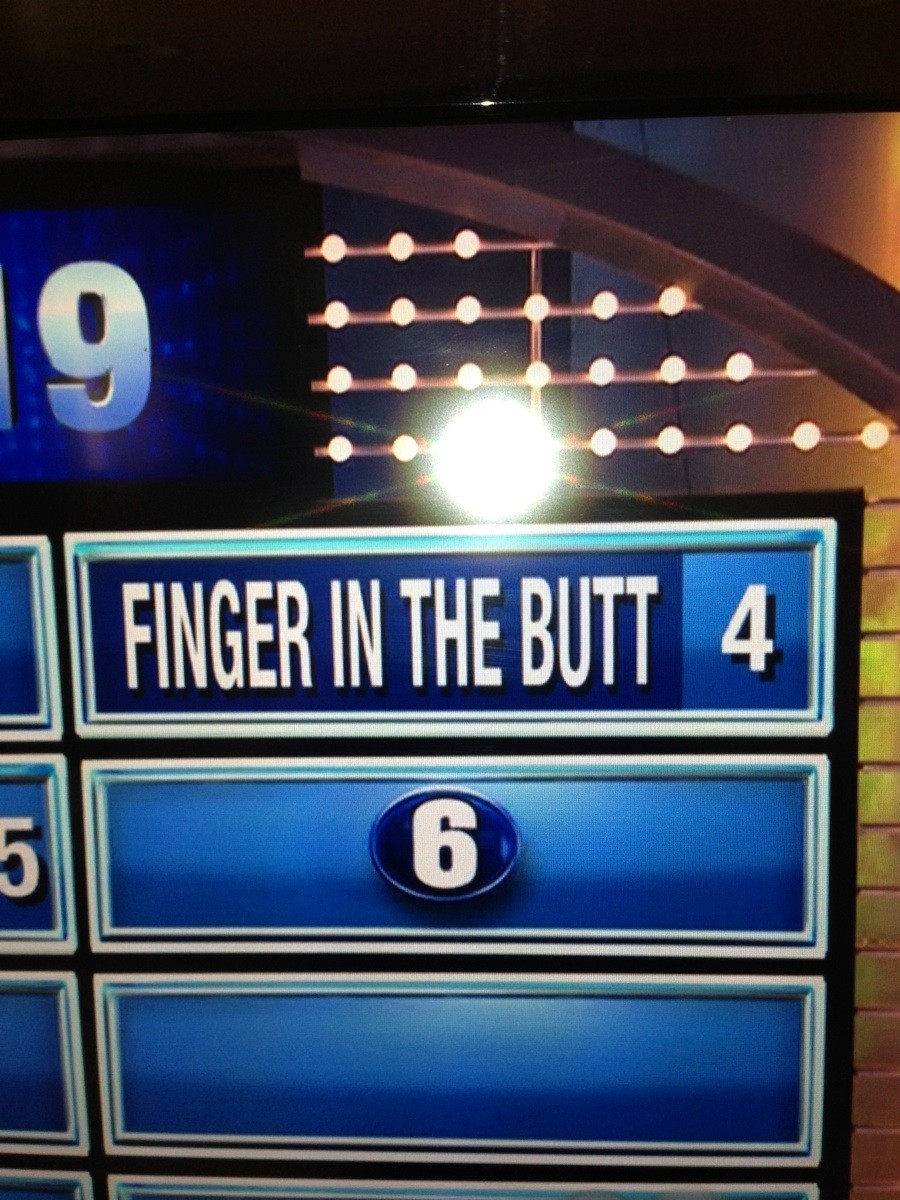 Kinky Family Feud
We're pitting cabin groups and tent cities against each other in a round of kinky Family Feud! We'll be taking tributes from participating cabins and tent cities, as well as indepents, to put together teams to compete in our take on the classic game of guessing the minds of the masses. We'll be polling before and during camp, and our intrepid contestants will do their best to heap glory on their groups' heads with their knowledge of trending thoughts. Survey says…awesome!
Indecent Enterprises presents DO After Dark
Rain or Shine, end Fusion Saturday with Indecent Enterprises at the Dining Hall/Pool Complex for the D.O. After Dark: Pool & Play Mixer! After the Saturday Night entertainment, Mix, Mingle, and Play with a night of music, frivolity, good people, and plenty of play furniture! Our live DJ's will be taking requests and playing music for you to get close, bump, grind, play, and more. The pool will be open and play furniture will be assorted throughout the pool area including the upper balcony area. Enjoy a fun spanking or whatever else you want to do while overlooking the entire mixer and pool! The Tiki Bar will be open serving your favorite mocktail drinks, complete with sexy servers providing table service for those who enjoy a bit of decadence. With Stripper Poles. Lap Dance Stations. Sexy Massages. Fire Performances. Sybian Rides. Play Furniture indoors and out. A Cool Pool and Hot Fire. Celebrate the Summer. Celebrate Sexy. Celebrate Kink at D.O. After Dark!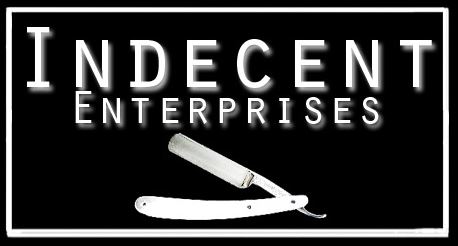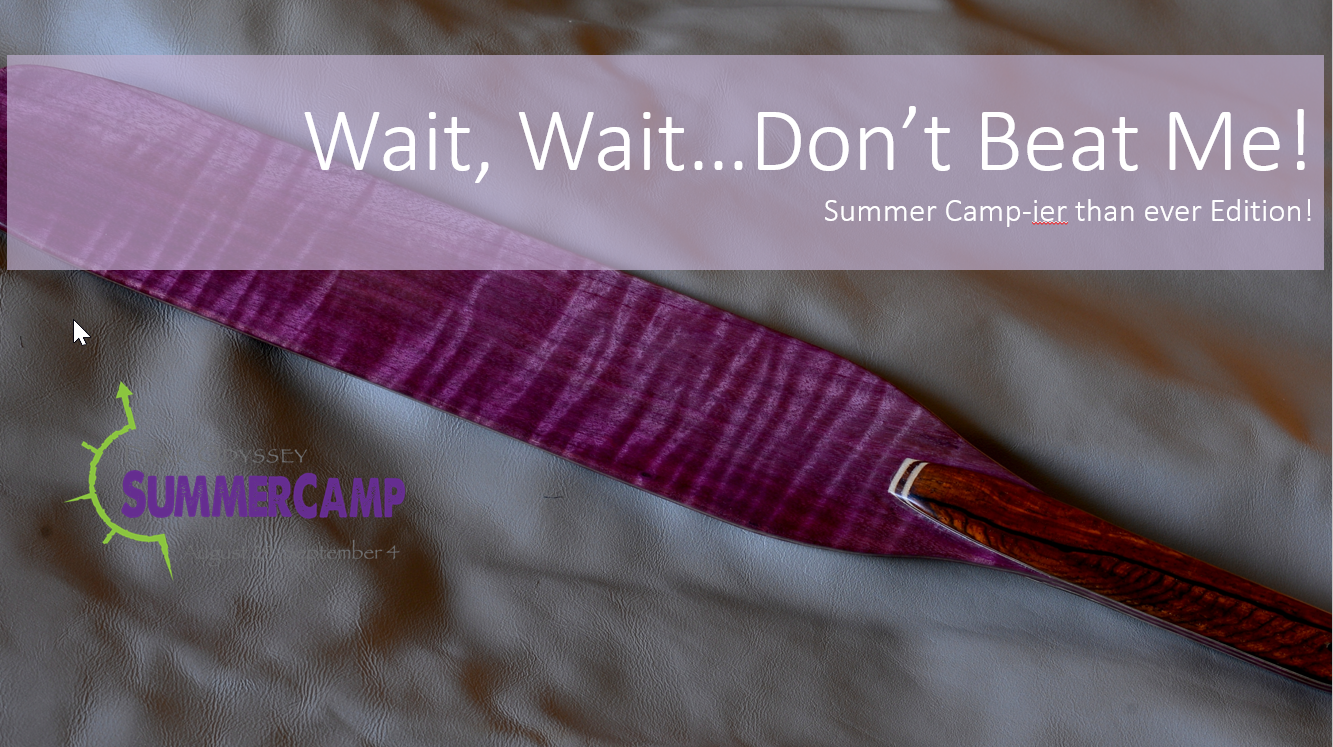 Wait, Wait…Don't Beat Me, v2.1: This Time, It'll Totally Happen
hosted by Lolita
After a wildly successful (i.e. people showed up) debut at last Summer Camp, we're pleased to bring back Wait, Wait…Don't Beat Me! for the Summer Camp crowd again! (We tried bringing it back for the Winter Fire crowd, but life, as they say, happens, and it had a scheduling conflict so couldn't be there in person to accept it's conservative media award). Our signature gameshow blend of (little) original content/concept and (almost entirely) shamelessly purloined ideas will feature some new games and old favorites, including the much-beloved human buzzers. We'll test our three contestants (and they'll test their buzzers' bottoms) with some grueling exercises in wit and creativity, knowledge, and keen bullshit detection. It's a multimedia experience not to be missed, all brought to you utilizing only the finest in pre-made PowerPoint template technology!
The HumiDoor Speakeasy
Hosted by "Big Poppa" Saynine & MsJewel
Come close out an amazing weekend with friends. Saynine and MsJewel bring their unique high-energy take on a classic pairing of pleasures and fellowship.
Join us Sunday night at the Speakeasy at Dark Odyssey Summer Camp. In true subtle style, this lounge away from the prohibitions and inhibitions of the outside world is securely hidden.
But now it's making an appearance at camp, and with it comes a taste for the finer things: cigars, boots, whiskey, and cards. We'll have places set up for you to sit down and puff away on a pleasant stogie. Feel like sitting in on some blackjack or poker? We'll have dealers running tables that would make any mob boss weep with envy. Our menacing host/bouncer Saynine will be on hand, and we almost guarantee no nosy law enforcement types will raid the joint!
If your kink is servicing folks with boots, as a Boot Black, Footstool, or Worshiper, we encourage to come and serve, for the love of the kink.
Don't miss this opportunity to share in a new take on old indulgences.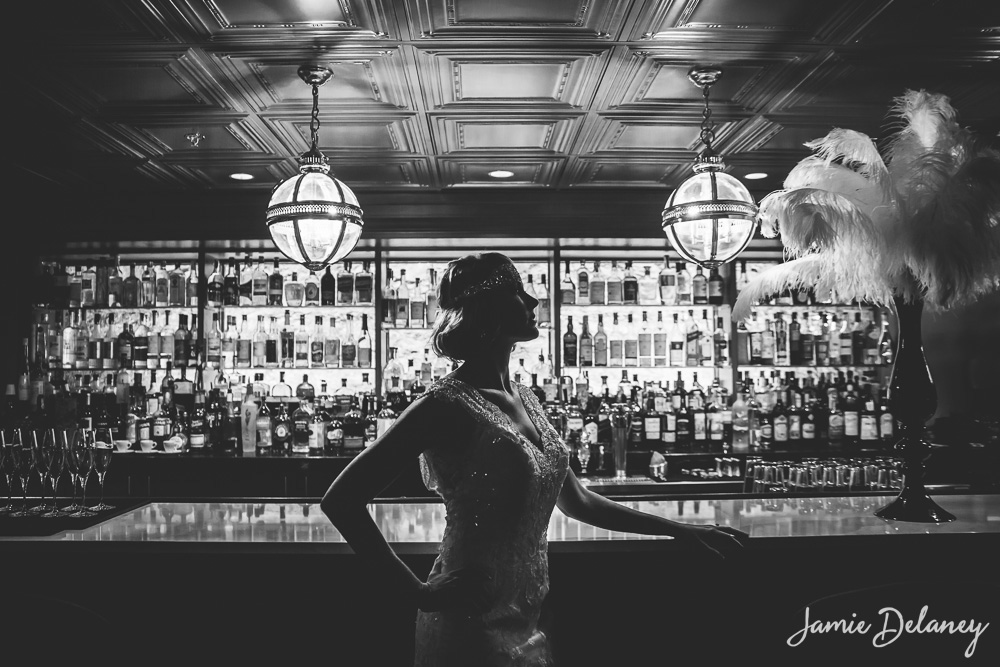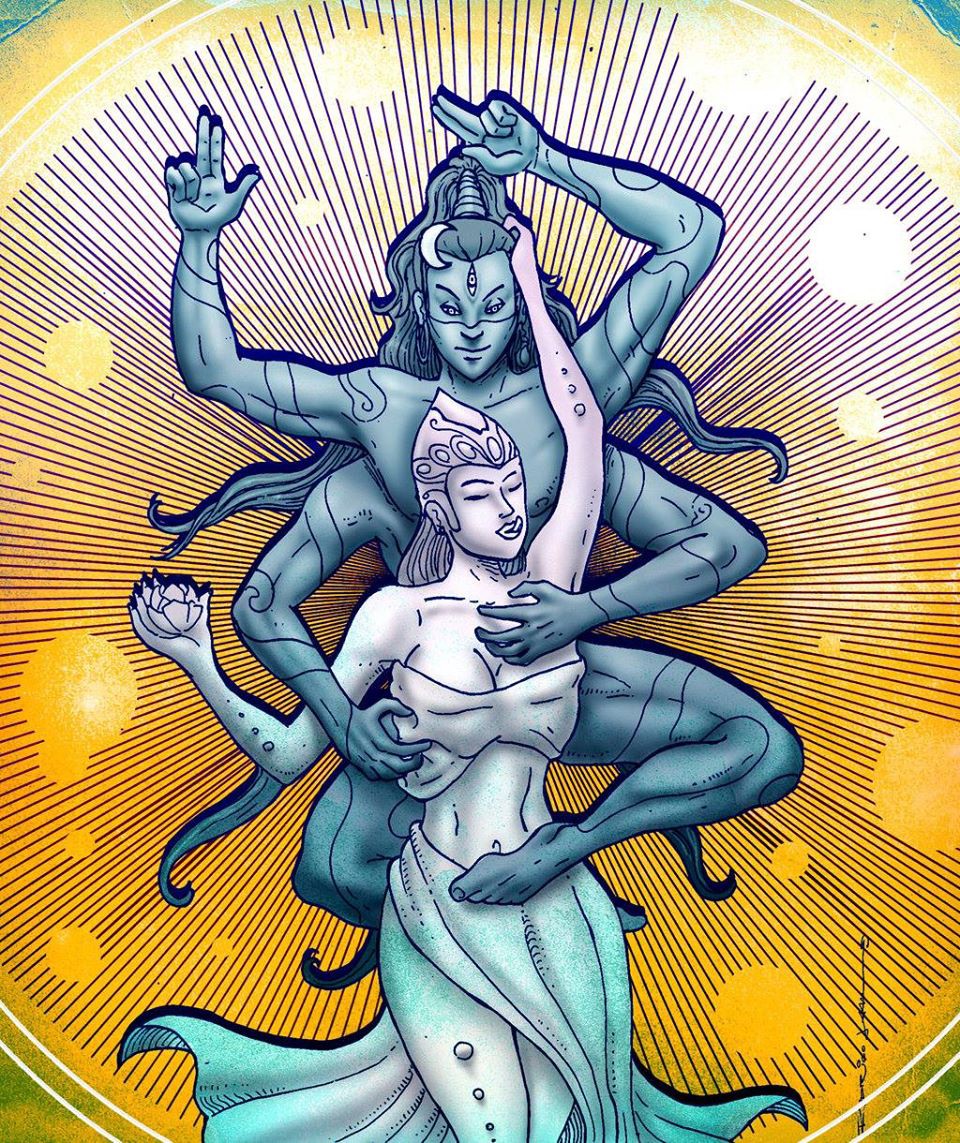 Sacred Kink Parties
Hosted by Thista and Arkcane
Sacred Kink Party: Protocol
The Lord Chamberlain is commanded by the Queen of Darkness to invite you to a High Protocol Royal Ball, inspired by Haides, King of the Dead. Come enjoy a formal evening of dancing, refreshments, and royal delights. An invitation will be included in your registration packet. You must present your invitation to the Royal Herald in order to be admitted to the ball (extras will be available at Headquarters).
Sacred Kink Party: Temptation
Join us for a celebration of temptation and indulgence, inspired by Lilith and her sexy deviance. Enjoy a variety of kinky delights in a casually relaxed sacred space. Have a kink you're just dying to try? Write it on our Web of Wishes, and maybe you'll find a willing vict- uh, play partner. Not sure how to join in the fun? Let one of our facilitators tempt you into action with a challenge catered to your personal desires!
Sacred Kink Party: Performance
Delight in the sacred, sexy, and sensational at a party inspired by Hathor, goddess of love, beauty, and stripping for daddy. We'll start our festivities with a kinky concert, enjoying the delicious sounds that our tops can elicit from their bottoms, followed by a variety show full of whatever talents you choose to share! After the performances we'll open up the floor for dance, play, and other sensual delights.
Sacred Mark Sanctuary rituals
Thursday – Feel the Rhythm of our Blood
Tonight we invite you to come down to Primal Arts and get your blood going! At Fusion we made the choice to bind our wounds and step forward as we supported each other to adapt and change. Tonight we want to continue that work as we connect to the fire and nourish our bodies and our spirits. Together we will feel the fire in our blood as we spark our passions and ignite an evening of dancing and revelry. As we feel our hearts pounding, our breath quickening, we can allow our blood to nourish our growth.
Saturday – The Blood, it Flows….
Oftentimes we focus on the push, on the activity of doing the work, but integration happens in the quiet places, and it can be during periods of rest that progress is made. Tonight we focus on integrating the work we have done this summer as we prepare for the transition in the seasons. As we connect and exchange with the fire, we can feel how it fuels us just as our blood fuels our bodies. Pause, take a breath, and move forward with greater intention. (We will be offering a limited number of hook suspensions this evening. Signups will occur during the ritual.)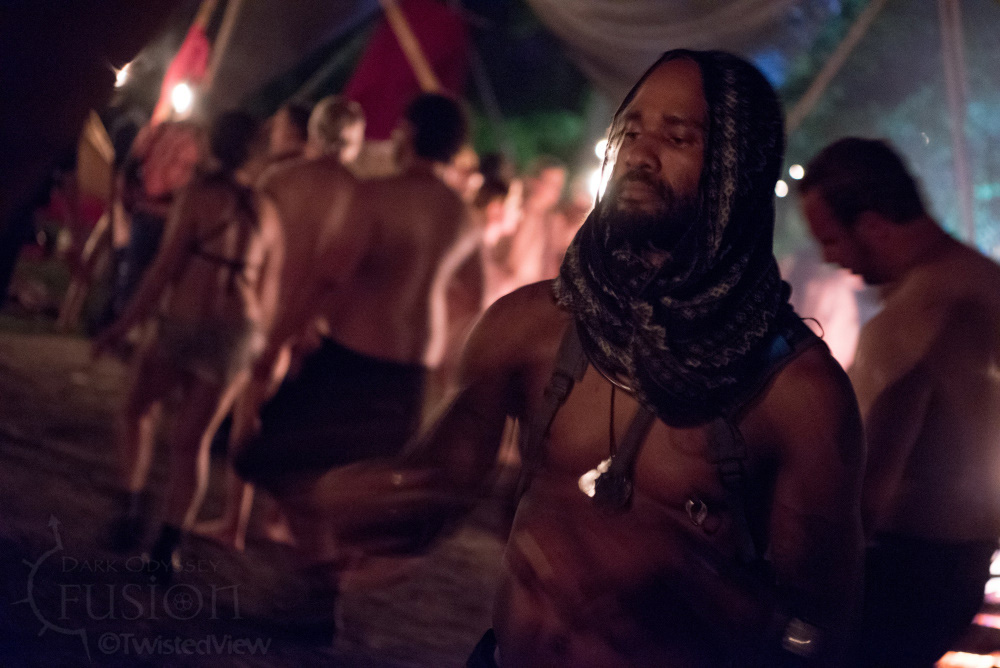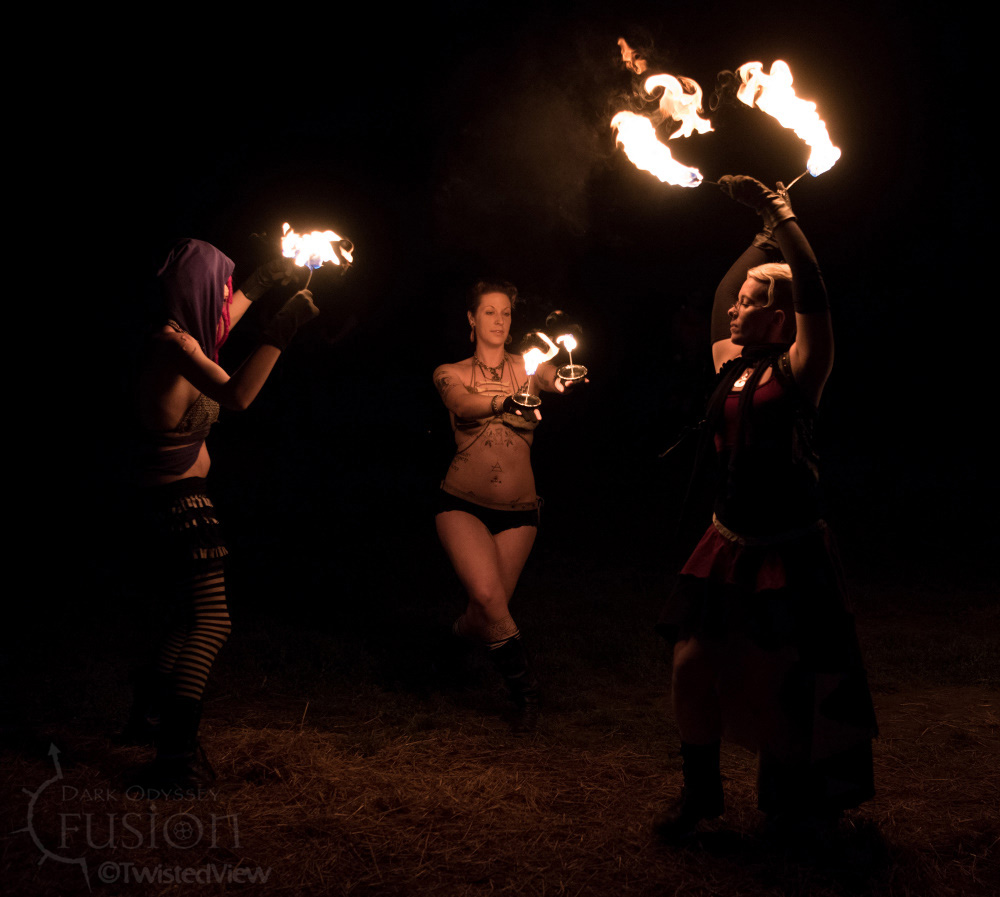 Fire Jams with D.O. Fire
Get your blood pumping and warm your skin with flames. Join our fire community for a Fire Jam, an informal affair where you can watch demonstrations of various fire tools and techniques, and if you are adventurous you can get a chance to try them out. Got your own fire spinning/dancing tools with you? Bring them along and burn with the best.
Queer Orgy
Location: SOR
Hosted By Finn
Have you been thinking, "With so many people, how will I find the queers at camp?" Okay, it's probably not that hard, but in case it is, we set aside a couple of hours for all the queers to come together and get it on. Bring a date, or four, or just show up and see who turns you on. Consent is key and laughter is always welcome at this party. Disclaimer: Despite Finn's best efforts, we can't promise you'll make it out of the orgy glitter free.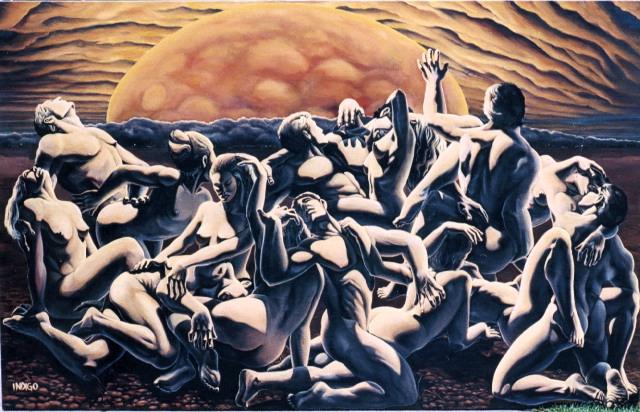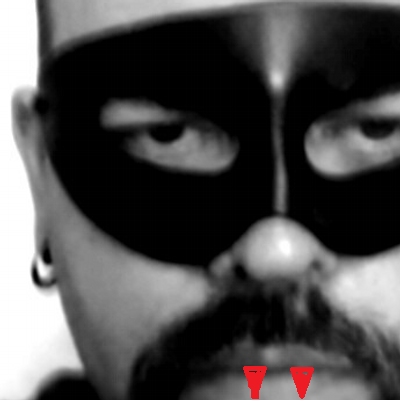 Hostage Party
Hosted by Saynine and MsJewel
VAMPIRES DEVOUR
In the sleepy village in the woods none of the villagers suspect their idyllic life is about to be disrupted. Vampires with a hunger for flesh, sex, and suffering lurk in  the woods, and their hunger is reaching a fever pitch. These are no sparkly vampires. Monsters of this ilk were last seen in  a small village in Alaska, recreated in the movie 30 Days of Night.
Pity the poor victims of these bloodthirsty animals as the rush the tiny town. The noises of victims and vampires may only be matched by the cheers of the spectators we are encouraging for this first ever nighttime outdoor Hostage Party.
Hostage parties are all about consensual fantasy rape and BDSM play. All hostages can expect BDSM play and/or sex (condoms & gloves required) by anyone, though they choose the gender(s) of takers that may play with them – Male, Female, MtF, FtM. Hostages set their own boundaries and limits. We have a proven system in place to ensure these boundaries and limits are respected. Dungeon monitors will be on hand.
Hostage Takers choose their victims and what they'll do to them (BDSM and/or sex), within the limits of the hostages' boundaries.
AMFM
A Marvelous Fucking Midway is our Saturday (or Sunday, if the weather doesn't play nice) Summer Camp lunchtime tradition! (Not to be confused with the similar-but-subtly-different Fusion Kink State Fair) All of camp visits our perverted promenade and kinky carnival filled with fair food, local and national vendors, games and more…plus a free lunch for everyone!This year, we're looking at possibilities for several familiar and new fair events, including:
Human Board Games
DO Survivor
IONs
Swap and Shop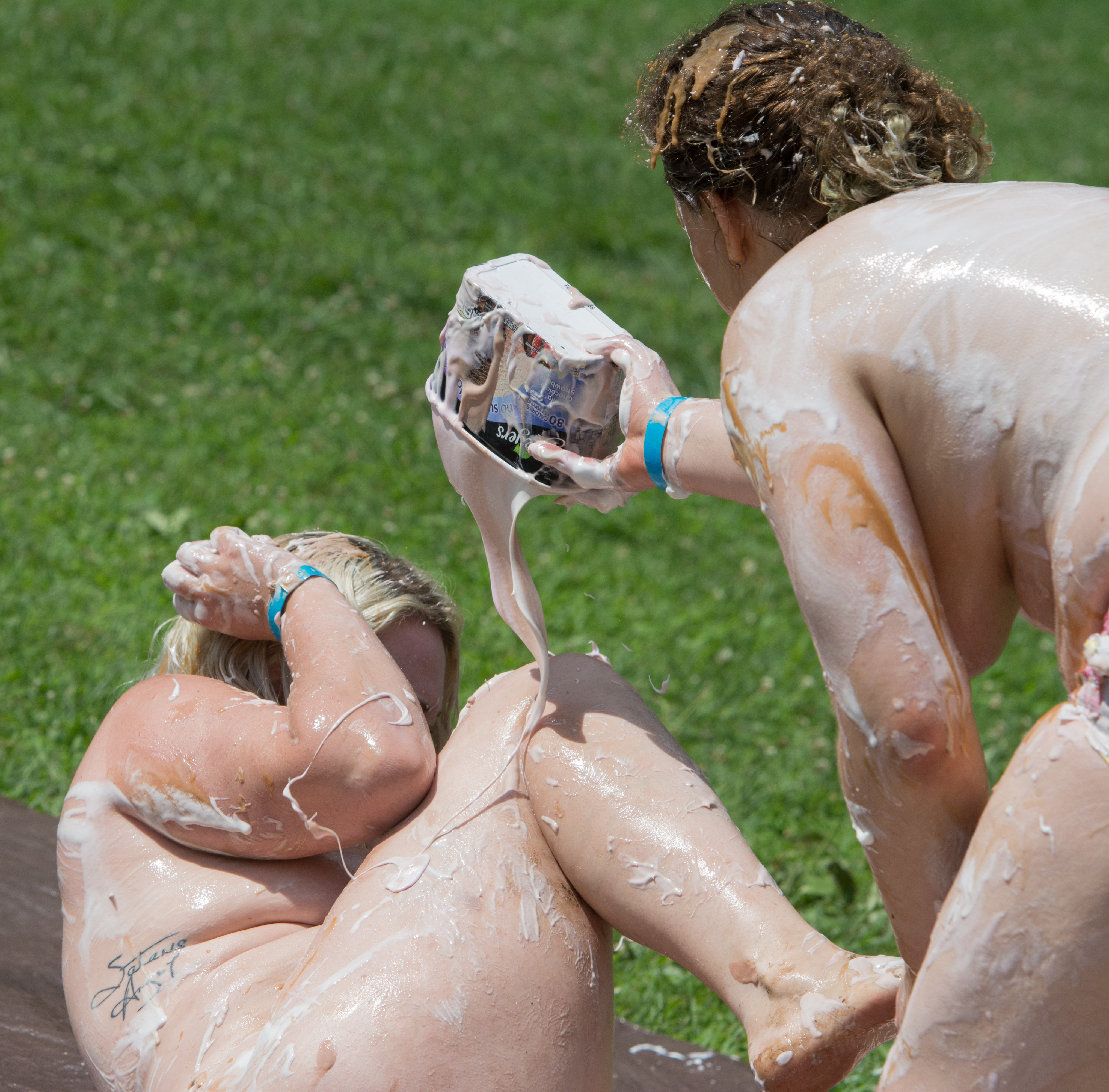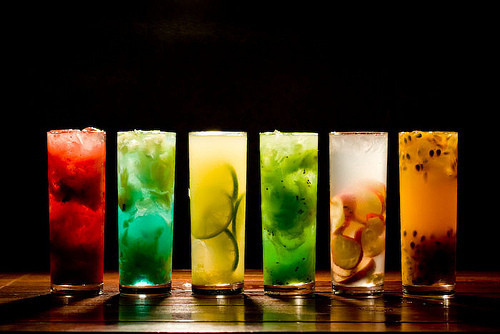 Mixers
Poly mixer
Queer mixer
Femme 4 Femme
PoC Mixer
Swipe Right Mixer