Sex + Kink + Spirit
Dark Odyssey's big Summer festival returns June 19 – 24. DO: Fusion brings together kinksters, queers, swingers, spiritualists, the adventurous & the perverted for an intense weekend that fuses Sex, Kink, & Spirit. Join nearly a thousand fellow erotic explorers to achieve ecstatic states of passion, desire, and transformation. All happening at the same magical retreat in Northern Maryland that has served as Dark Odyssey's Summer home for years.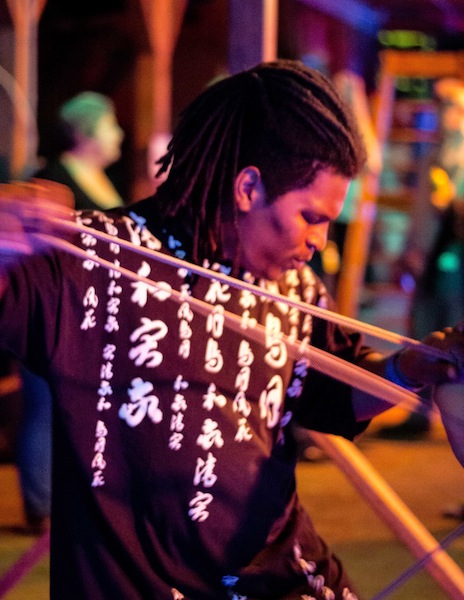 200+ Acre Private Facility
40 Cabins with 400 Beds
Meal Plan (includes breakfast, lunch and dinner)
Famous Midnight Snack for Everyone
3 Amazing Dungeons – Filled with the best BDSM equipment
The Sex-O-Rama Erogenous Zone
Fusion Educational Tracks - Sex + Kink + Spirit
Special Events including:

Fusion's Vaudeville Erotique
Dirty Pig Leather Bar
Primal Art Fire Experiences
Taken! Fantasy Kidnappings
The Temple of the Taboo
Awakening Our Primal Forms
Ritual of Fire & Desire
Fusion (human) Fox Hunt
Chain Reaction - Dance Party
Extremeatorium
Bare! Stories
Join us in an atmosphere of sexual energy and experimentation that will add excitement and passion to your relationships and create deeper levels of connection between you and your partners.
For notices about future events — just ask to be added to our mailing list!