Events
SPECIAL EVENTS
Whether you watch the spectacle or are the center of attention, Special Events are a Dark Odyssey treat to behold. This year we will be combining a mix of returning favorites and new events brought to help spice up your nights (and days!) Parties, Socials, Rituals and more for you to choose from… and these are just some of the ones put on by Dark Odyssey… so many more are camper-created festivities. This is just the tip of the iceberg. Remember, what you get out of camp is directly related to what you put into it. Engage, participate, perform!
More events to be added as we get closer to camp, check back soon!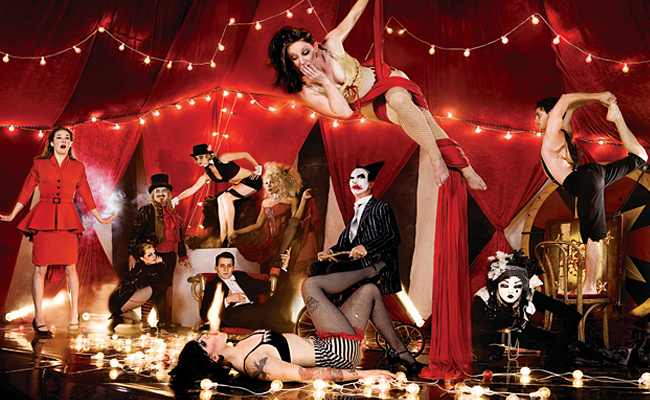 Electrocute!
There's a sucker born every minute, P.T. Barnum (probably never actually) said, and dear god we love our suckers at camp. And our lickers. And our fisters. In honor of those suckers, and their ringleaders, this year we're bringing you a circus/sideshow like no other! Or at least like no other that you'll see at a kinky camp at the end of June. We'll have fire spinners, aerialists, sword swallowers, and kinky performers for your entertainment at the Sex-o-Rama (where suckers of all stripes are known to gather) stage on Saturday night. If you're lucky we may even have cotton candy and human torches. Or cotton torches and human candy. We're still working out the details on that one. We'll be going all out to provide you with some Big Top-less fun! So come one, come all and see the greatest show at…Ramblewood.
For Science!
Face it, you need data. Hard data. Raw data. Throbbing, wet, sticky data. Pokey data, tingly data, ropey data…all the data! And that's what our For Science! exploratory play party is all about, cramming as much new data into you as you can handle. Want to try out things that have hitherto been outside your purview? We'll have tops standing by to offer you a range of erotic, stingy, hurt-y, and fun activities to suit the tastes of any intrepid explorer in this uncertain naughty world. Let yourself experience being a bottom in our control group, and we'll help you find your new favorite thing to love about kink and camp!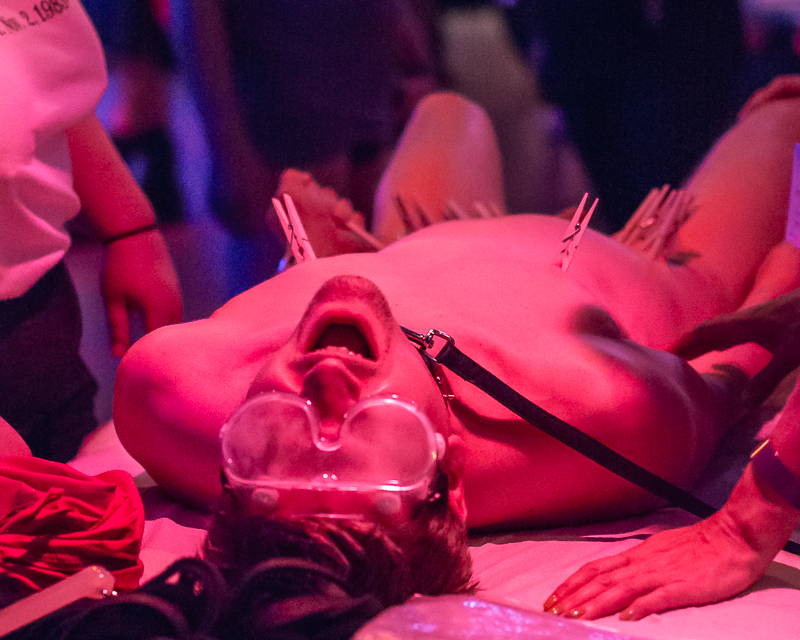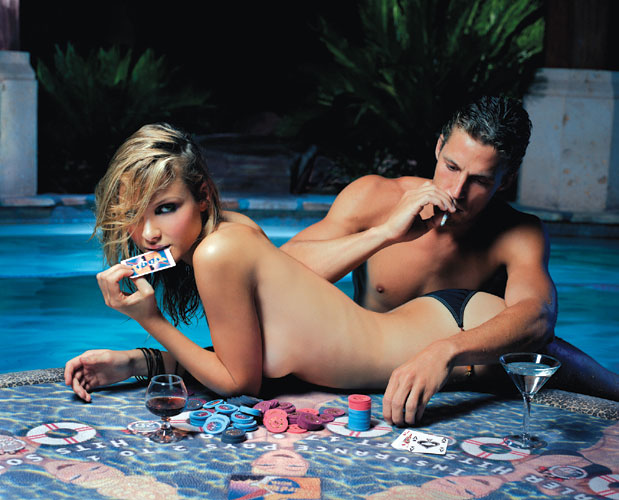 Carnal Casino
An evening of libertine gambling and libidinous casino games. At this erotically decadent casino experience see what "full service" means with ecstatic pleasures for your five senses. View the temptations, hear the moans, taste the cocktails, and smell sweet success as you feel your pocket swell with winnings. We're coming up with some awesome, sexy options and ways in which to spend your ill-gotten gains, stay tuned for more!
Indecent Enterprises presents DO After Dark
Rain or Shine, end Fusion Saturday with Indecent Enterprises at the Dining Hall/Pool Complex for DO After Dark, a late night pool, play, and dance party. Cool off after a long day in the heat with a night of music, frivolity, good people, and play. Our live DJ's will be taking requests and playing music for your bump, grind, play, and exhibitionist needs. The Tiki Bar will be open serving your favorite drinks, complete with sexy servers providing table service for those who enjoy a bit of decadence. With Stripper Poles, Lap Dance Stations, Sexy Massages, and Play Furniture indoors and out, celebrate the summer, celebrate sexy, celebrate kink at DO After Dark!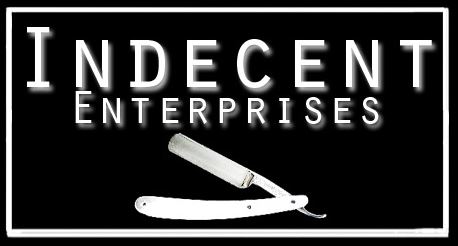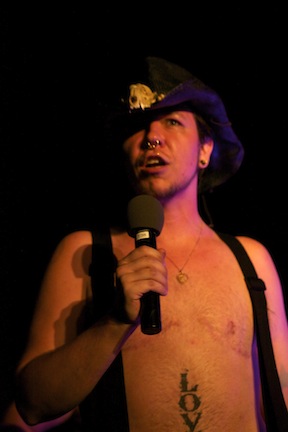 The Dirty Pig Competition
Every leather bar needs a bar title, and this is ours. This is not a political title, this is a title about pure lust and joy… just like Dark Odyssey itself. Competitors of all genders, orientations, persuasions and perversions are encouraged to compete in the following rounds:
Leather Look (dress in your sexiest fetishwear and strut your stuff)
Pop Question (be asked fantastical fun and erotic questions before an audience of your peers and queers)
Sexy Skin (strip nude, to your jocks, corsets, boots or selectively skimpy best)
Surprise Fantasies (we provide your music and props, you provide your creativity to show us a fantasy we'll never forget)
Our panel of judges will award points on creativity, passion, attitude, physical presentation and heart… all for the opportunity to say that you were this year's Dirty Pig (and of course there will be prizes)! So gather your best fantasies, your best material, and your best buds to use as bargaining chips to help thrust you all the way to the top of the dirty heap!
Note: This contest is just for fun … this is not a real title, there is no travel fund.
Fusion Spirit Programming
Spiritual paths travel down many different roads. Dark Odyssey does not believe in any one true way, therefore our schedule contains workshops and special events from a variety of disciplines. Both the Temple and Primal Arts spaces are gathering points for spiritually minded. Please stop by to check it out, curiosity is the only thing you need to bring with you.
Opening Ritual
Amanda Wright, Thista Minai, Denise "Dirty Mother" Cumor
Welcome to Fusion! Join us in the Temple to set intent in sacred space, shake off some baggage from the outside world, and ready your whole self for divine delights and profound perversions. Come celebrate the beginning of a week of kinky, spiritual, and sexy fun!
Temple Tryst
Denise "Dirty Mother" Cumor
Come join us for a rendezvous of sacred and sensual at this year's Temple meet & greet, hosted by Dirty Mother. Meet the spiritual programming presenters, explore the space, and mingle with old and new friends.
Alignment and Integration of the Personal Trinity
Lee Harrington
Within a great variety of traditions, there is a belief and experience of each individual having multiple layers of Self. In this ritual, we will work to align these parts of Self, creating a web of communication. Referred to by some as the mind, body, and divine self, we will work in this ritual with breath, symbols, sound, and movement to create a connection between our Selves – taking the experiences of our journeys and integrating them into our lives as we move forward.
Honoring the Sins and Virtues
Brandon
All of the Seven Deadly Sins and Seven Heavenly Virtues hold joys to celebrate, lessons to learn, and some seriously hot kinks to enjoy. We will be paying our respects to all Fourteen and asking for Their blessings where we may need them in our lives, which includes the struggle of maintaining healthy attitudes towards Their associated fetishes.
Tantra Awakening Puja
Amanda Wright
Puja literally means: worship, honor, adoration, respect and homage. Tantra Pujas are rituals created in a safe, sacred space. In this environment we explore, play and connect with ourselves and with others. We learn to remove our masks and to see the Divine in one another–seeing the reflection of ourselves. Through this reflection we are able to become more deeply aware of our true being and our life purpose. Pujas incorporate movement, breath and connection so we can play, love, laugh, explore and release together. I encourage you to join us in the sacred space to find your best self, to hold space for others, and maybe let go of something's you are ready to release. It's a safe, nurturing, healing ritual.Singles and partners invited.
Closing Ritual
Lee Harrington
We have flown high, bringing together kink, sex and spirit. We have danced into desire, crawled through fear, and held our hearts up into the great unknown. But now, the world at large calls. Let us gather together one last time, to thank Camp for the lessons it has brought, acknowledge what we are taking back out into our lives, and say farewell to our kinky congregation and family of the heart.
Rites of Becoming: Mind, Body, & Spirit
Who are you, truly and deeply, at your core? Join us on a journey to the essence of ourselves in Rites of Becoming, a series of three rituals in the Fusion Temple. This year our rites will explore the sacred dimensions of mind, body and spirit. Choose your path, express your flesh, and test your faith on the mystic path of the seeker. Each ritual in the Rites of Becoming may be enjoyed as its own stand-alone experience; there is no requirement to attend all three rituals, nor to have attended previous rituals. The rites were designed to be a cohesive series, but we also invite seekers to attend only those rituals that appeal to them.
The Rite of Mind
Thista Minai, Asrik Tashlin, Arkcane
How do you weigh your options? What makes a path right for you? The Rite of Mind explores the nature of choice. Come experience how our decisions affect both body and spirit.
The Rite of Body
Thista Minai, Asrik Tashlin, Arkcane
Our bodies are where where mind and spirit find physical form, and one way these elements coalesce is gender. Explore how our bodies affect the way we conceptualize ourselves and manifest our spirits in the Rite of Body. Empower yourself in a struggle for expression and identity, and celebrate your sexy flesh.
The Rite of Spirit
Thista Minai, Asrik Tashlin, Arkcane, Wintersong
Where do you invest your faith? How far can your spirit carry you? In the Rite of Spirit, honor whatever sheds light on your path, and test yourself against the darkness of doubt in a midnight Ordeal experience. If you wish, bring a token of your guide to place on the altar. All faiths, traditions, and philosophies will be welcomed and respected.
Kinky Camp Crawl
We are starting a new tradition at camp … The Kinky Camp Crawl. Think of it like a hybrid Bar Crawl / Pride Parade / House Warming Party. We'll start on one end of camp and S..L..O..W..L..Y make a "house call" to each Cabin/Village brave enough to have us. And while we're there you'll want to have something to entertain the hoard … you wouldn't the toy-wielding crawlers to get restless. SO here's your chance to show us what you are all about with either a skit, a hot dog (Cause weeners), perhaps a nice cup of punch, or maybe some glow sticks and spanking? Just note creativity and fun is key. Open to all, this good time welcome wagon will roll in on Wed or Thursday and be a giant Meet and Greet.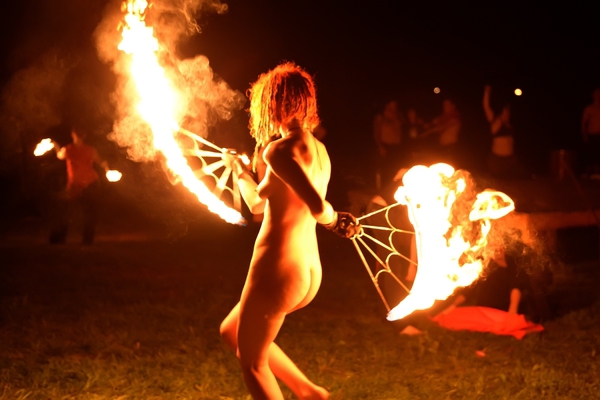 Fire Jams
Get your blood pumping and warm your skin with flames. Join our new fire community for a Fire Jam, an informal affair where you can watch demonstrations of various fire tools and techniques, and if you are adventurous you can get a chance to try them out. Got your own fire spinning/dancing tools with you? Bring them along and burn with the best.
Cigars, Boots, & Chocolate
Cigars Boots & Chocolate returns for Dark Odyssey's largest summer gathering at Fusion! Bring your humidor and your favorite sticks, and light up with a group of kinky cigar enthusiasts. Enjoy your smoke at a table of like-minded kinksters, or watch others get into some hot and heavy play. As always, CB&C provides cigars and accessories for your enjoyment. Please feel free to bring your own, or select a cigar from our stock. Recommendations and cigar preparation provided at request. CB&C has boot blacks to tend to your leather, and chocolate to sweeten your cigar experience.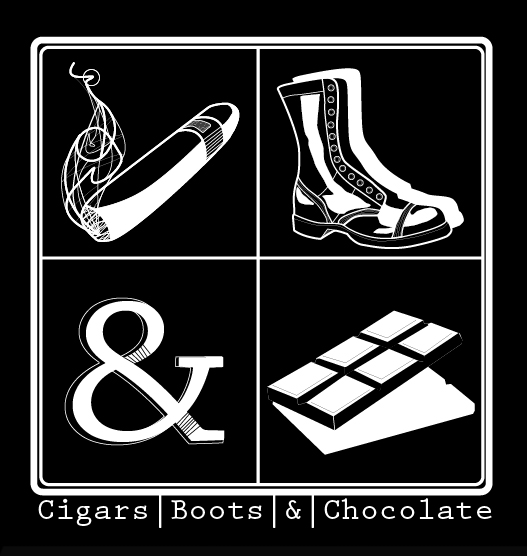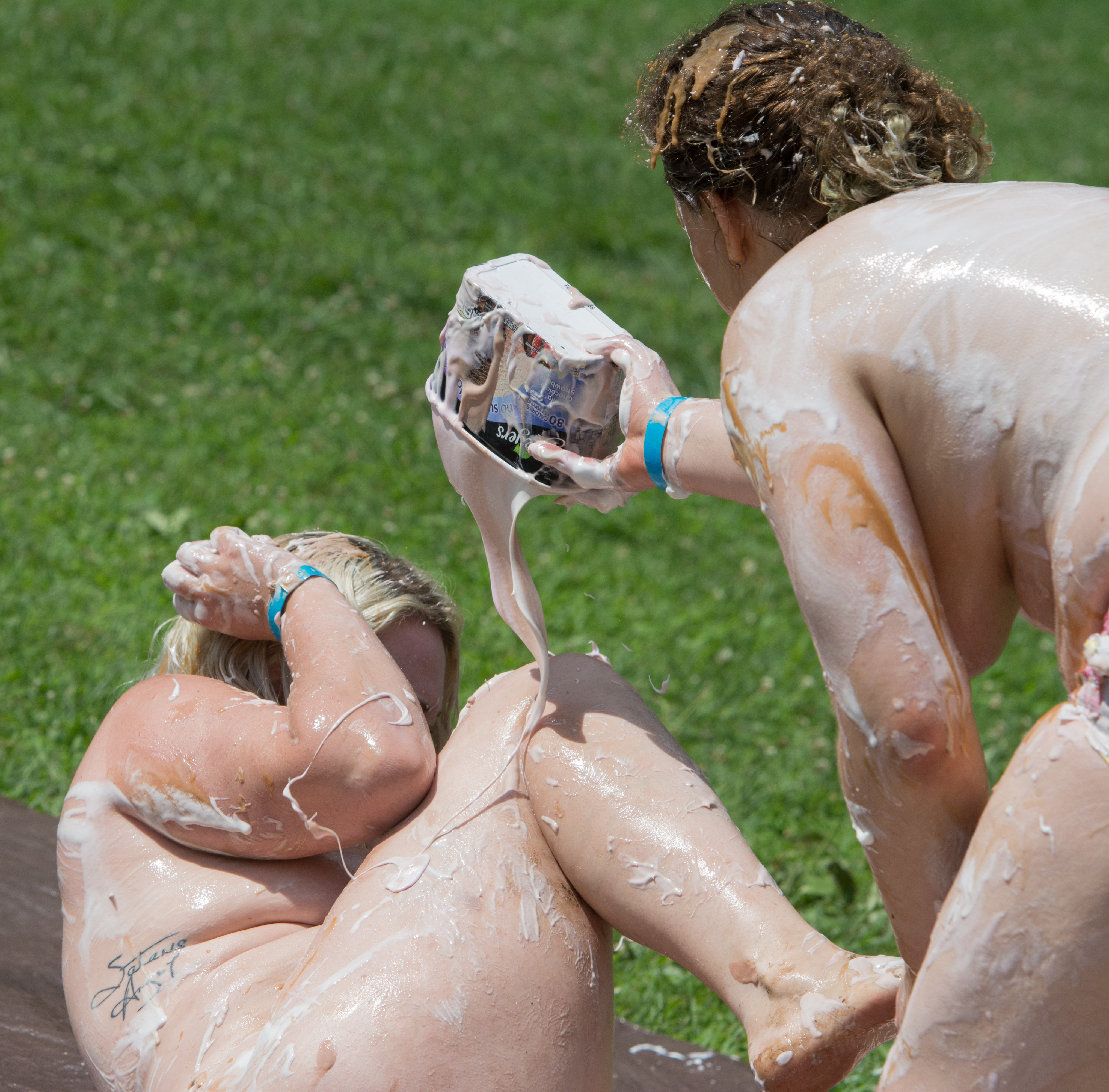 Kinky State Fair
The State Fair is a Saturday (or Sunday, if the weather doesn't play nice) lunchtime tradition! All of camp visits our perverted promenade and kinky carnival filled with fair food, local and national vendors, games and more…plus a free lunch for everyone!This year, we're looking at possibilities for several familiar and new fair events, including:
a Pet Play and Agility Course
a sordid Scavenger Hunt
the Fusion Ninja Warrior challenge
Dildo Races
a Texas Snowball Fight
The Primal Arts Fires
Get raw, get primal, and get real during three nights of Primal Arts Fusion Fire designed to ignite you, excite you, and bring you closer to living your bliss. Join Sacred Mark Sanctuary and friends to delve into your core, shake up your beliefs, and expel that which no longer serves you. This is the time, the place, the arena to take control of your choices and your pleasure! Each night is ripe and ready, waiting with fire, ritual, and revelry where you can dance, drum, play, fuck, scene and engage in a feast of the senses. Bring your wild, fiery, primal self to all three nights of Primal Arts Fusion Fire!.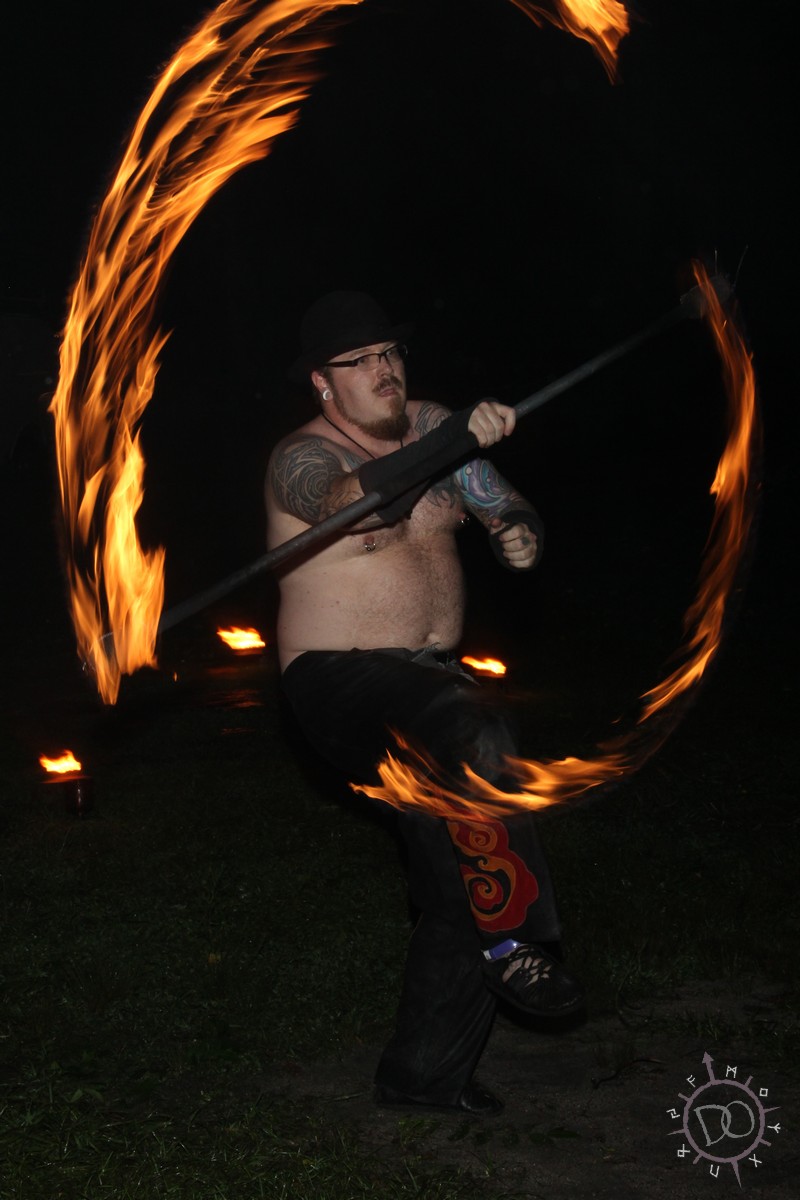 Ions
An Ion is an attractive little event conceived of, organized and run by campers. They happen all the time … From play dates to "Real Life Angry Birds". We also know some of these things take a lot of effort, both in time and supplies. Therefore, for those of you interested in creating some fun events that are open for everyone to participate in, we want to help! ION organizers receive chore credit and a dedicated ION program is printed and included in every attendee packet. So Keep an eye out for the ION submission form, which will be released in just a few days!
Taken! – Fantasy Kidnappings
Have you ever wanted to be taken away, used and abused, tied teased and tormented by a complete stranger or a whole gang? Your fantasy may come true! The idea is to allow anyone, top or bottom, to feel the adrenaline rush that comes from the unexpected. To play out those fantasies we're afraid to admit to and do it in a safe and sane way. The Kidnapping committee's job is to match people up with common interests and help fulfill their fantasy. This isn't a dating service, this is fantasy realization. Be careful what you ask for, someone may come, take you away … and really do it … REALLY.
Meet and Greets, Bedtime Stories, and more!
Throughout the weekend we will have many special events designed to help you break the ice and meet others and everyone is invited to attend them all. We want you to feel comfortable participating at whatever level you desire. You can watch respectfully or be the center of attention, ask to join in or hang back. The most important thing is to be polite and remember that no means no. Dark Odyssey is proud to have over 60 participating groups attending Winter Fire. Over the years, we helped members of these groups host their own private parties, mixers, and even a wedding. Contactinfo@darkodyssey.com if your group needs some space for your own special gathering.