Events
SPECIAL EVENTS
Whether you watch the spectacle or are the center of attention, Special Events are a Dark Odyssey treat to behold. This year we will be combining a mix of returning favorites and new events brought to help spice up your nights (and days!) Parties, Socials, Rituals and more for you to choose from… and these are just some of the ones put on by Dark Odyssey… so many more are camper-created festivities. This is just the tip of the iceberg. Remember, what you get out of camp is directly related to what you put into it. Engage, participate, perform!
More events to be added as we get closer to camp, check back soon!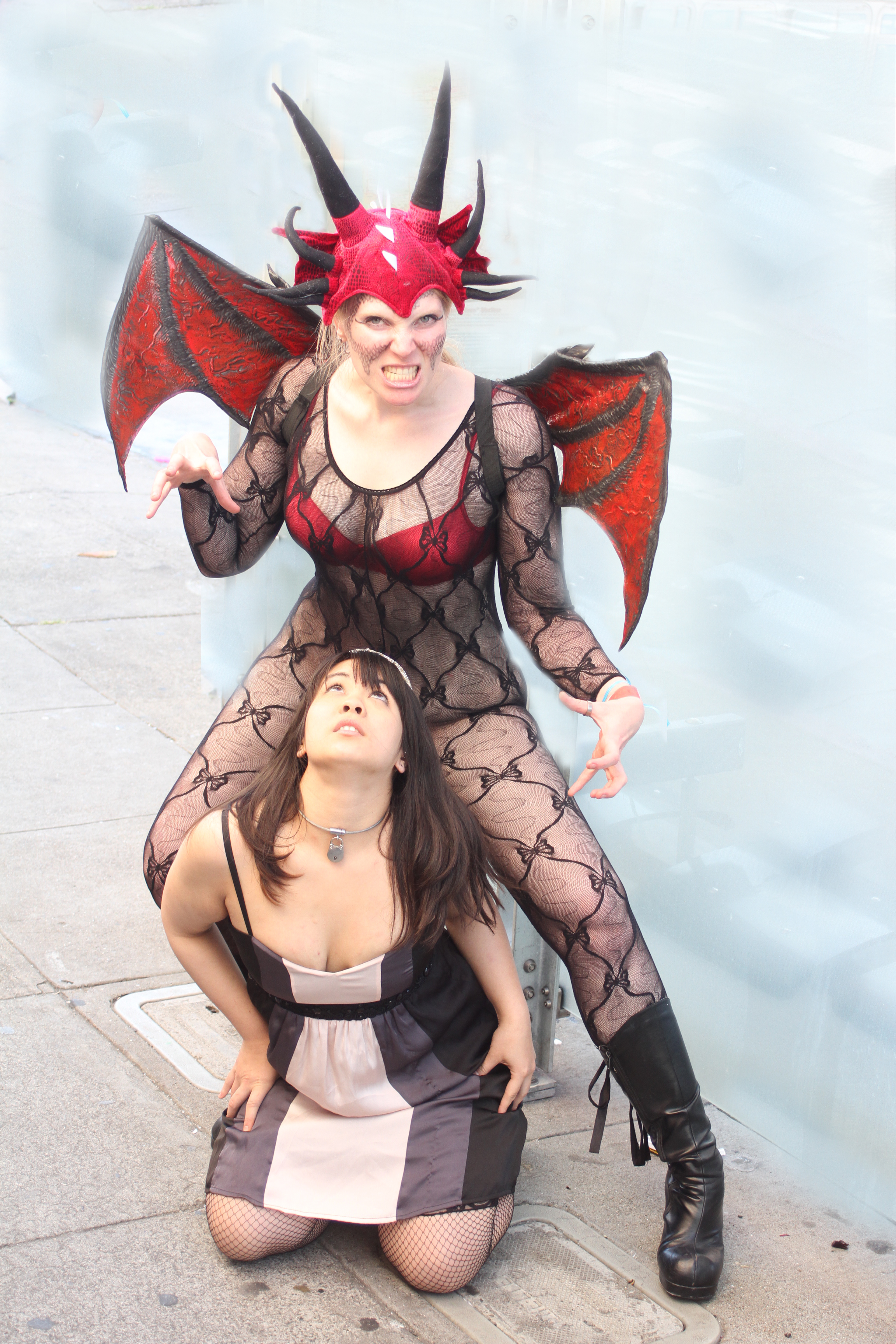 Mythchievous
Saturday night, join hosts Stefanos & Shay and a menagerie of your favorite fantasy-driven fauna for Mythchievous, a variety show with a mythological twist! Our performers will don the guises of some of your favorite beasts and legendary creatures from classic and contemporary stories and offer up acts sure to dazzle even our resident mythbusters. We will be featuring performances by Honey Bare & Hawk, Shay, Kymera & Riccochet, Cherry Bomb, Baron Atomy, Murphy Blue & Orannis, Graydancer, Pyrate, Gigi, and Morgana!
During intermission we'll be hosting the most magical short show you'll see all year, Fantastic Beasts and Where to Fuck Them! Co-hosted by Faerie Tayler the Whoracle, this bedazzling blend of fashion show, parade, and wildlife special will have campers appearing on stage dressed up as their favorite known or invented creature. It's Animal Planet meets The Last Unicorn with a dash of orgy!
The Kinktorium
Hosted by MrBlk and MsPomegranate
Ever wonder what rope bondage or needle play feels like? Does the difference between thuddy and stingy make you curious? Have you wanted to experience the feel of a knife or electricity as it moves across bare skin? Join us for the perverse pleasures of The Kinktorium! With multiple demo stations and kinky experiments the Kinktorium has something for everyone. Collect raw, hard data as you sample new kinks or try out old favorites. You have kinks? We have answers.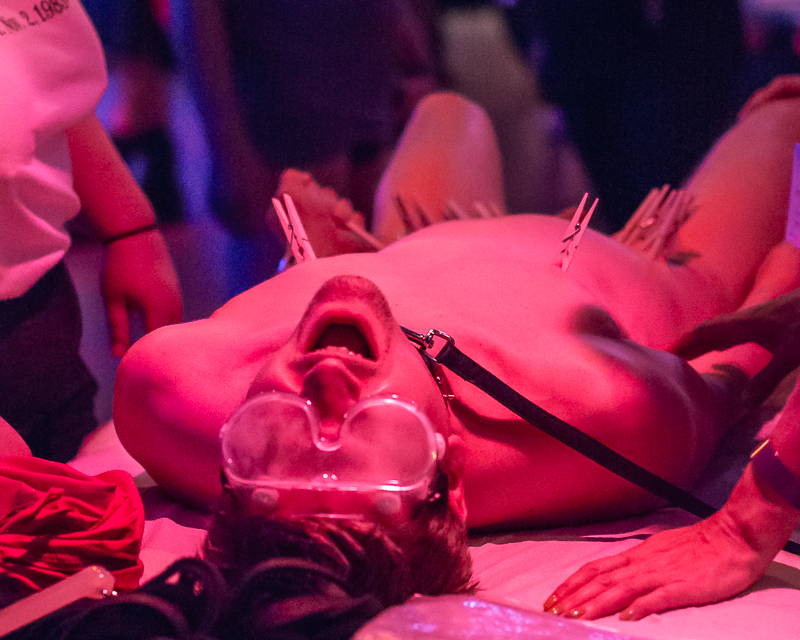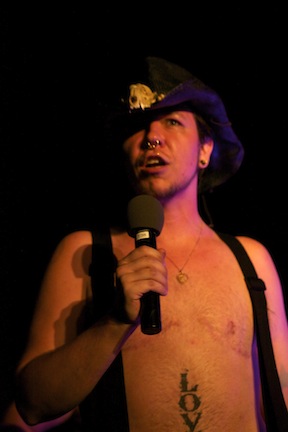 The Dirty Pig Competition
Every leather bar needs a bar title, and this is ours. This is not a political title, this is a title about pure lust and joy… just like Dark Odyssey itself. Competitors of all genders, orientations, persuasions and perversions are encouraged to compete in the following rounds:
Leather Look (dress in your sexiest fetishwear and strut your stuff)
Pop Question (be asked fantastical fun and erotic questions before an audience of your peers and queers)
Sexy Skin (strip nude, to your jocks, corsets, boots or selectively skimpy best)
Surprise Fantasies (we provide your music and props, you provide your creativity to show us a fantasy we'll never forget)
Our panel of judges will award points on creativity, passion, attitude, physical presentation and heart… all for the opportunity to say that you were this year's Dirty Pig (and of course there will be prizes)! So gather your best fantasies, your best material, and your best buds to use as bargaining chips to help thrust you all the way to the top of the dirty heap!
Note: This contest is just for fun … this is not a real title, there is no travel fund.
Indecent Enterprises presents DO After Dark
Rain or Shine, end Fusion Saturday with Indecent Enterprises at the Dining Hall/Pool Complex for the D.O. After Dark: Pool & Play Mixer! After the Saturday Night entertainment, Mix, Mingle, and Play with a night of music, frivolity, good people, and plenty of play furniture! Our live DJ's will be taking requests and playing music for you to get close, bump, grind, play, and more. The pool will be open and play furniture will be assorted throughout the pool area including the upper balcony area. Enjoy a fun spanking or whatever else you want to do while overlooking the entire mixer and pool! The Tiki Bar will be open serving your favorite mocktail drinks, complete with sexy servers providing table service for those who enjoy a bit of decadence. With Stripper Poles. Lap Dance Stations. Sexy Massages. Fire Performances. Sybian Rides. Play Furniture indoors and out. A Cool Pool and Hot Fire. Celebrate the Summer. Celebrate Sexy. Celebrate Kink at D.O. After Dark!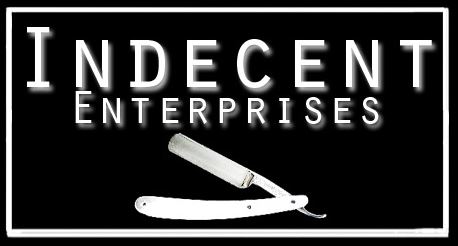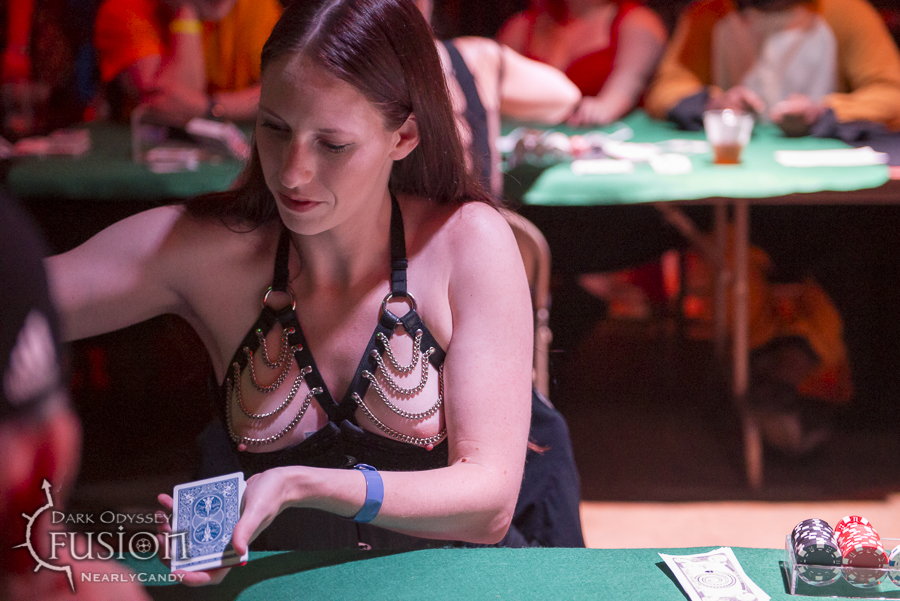 Carnal Casino
An evening of libertine gambling and libidinous casino games. At this erotically decadent casino experience see what "full service" means with ecstatic pleasures for your five senses. View the temptations, hear the moans, taste the cocktails, and smell sweet success as you feel your pocket swell with winnings. We're coming up with some awesome, sexy options and ways in which to spend your ill-gotten gains, stay tuned for more!
Cigars, Boots, & Chocolate
Cigars Boots & Chocolate returns for Dark Odyssey's largest summer gathering at Fusion! Bring your humidor and your favorite sticks, and light up with a group of kinky cigar enthusiasts. Enjoy your smoke at a table of like-minded kinksters, or watch others get into some hot and heavy play. As always, CB&C provides cigars and accessories for your enjoyment. Please feel free to bring your own, or select a cigar from our stock. Recommendations and cigar preparation provided at request. CB&C has boot blacks to tend to your leather, and chocolate to sweeten your cigar experience.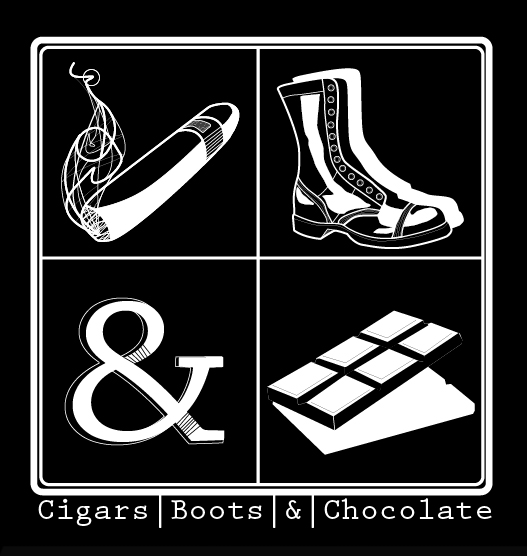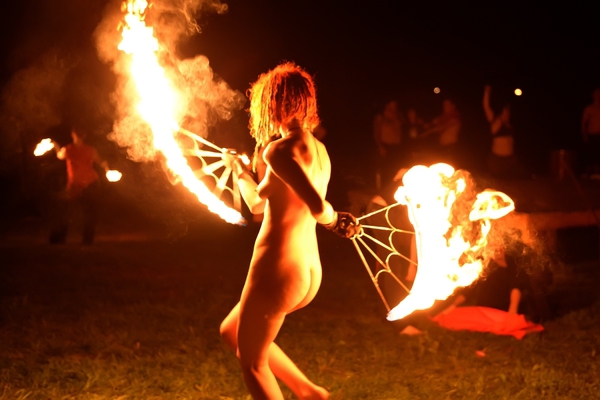 Fire Jams
Get your blood pumping and warm your skin with flames. Join our new fire community for a Fire Jam, an informal affair where you can watch demonstrations of various fire tools and techniques, and if you are adventurous you can get a chance to try them out. Got your own fire spinning/dancing tools with you? Bring them along and burn with the best.
The Primal Arts Fires
Get raw, get primal, and get real during three nights of Primal Arts Fusion Fire designed to ignite you, excite you, and bring you closer to living your bliss. Join Sacred Mark Sanctuary and friends to delve into your core, shake up your beliefs, and expel that which no longer serves you. This is the time, the place, the arena to take control of your choices and your pleasure! Each night is ripe and ready, waiting with fire, ritual, and revelry where you can dance, drum, play, fuck, scene and engage in a feast of the senses. Bring your wild, fiery, primal self to all three nights of Primal Arts Fusion Fire!.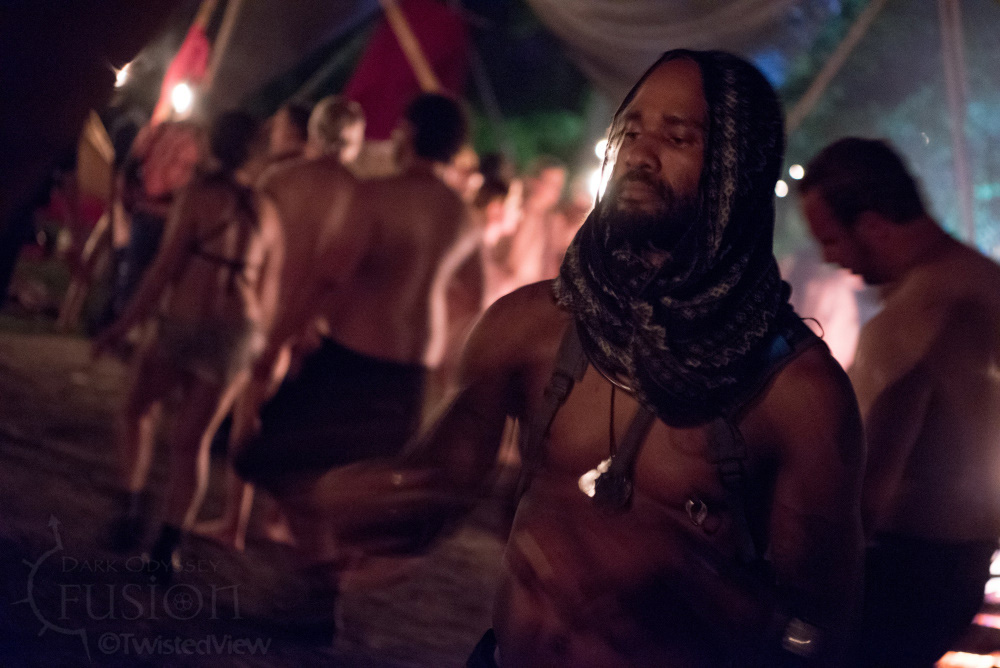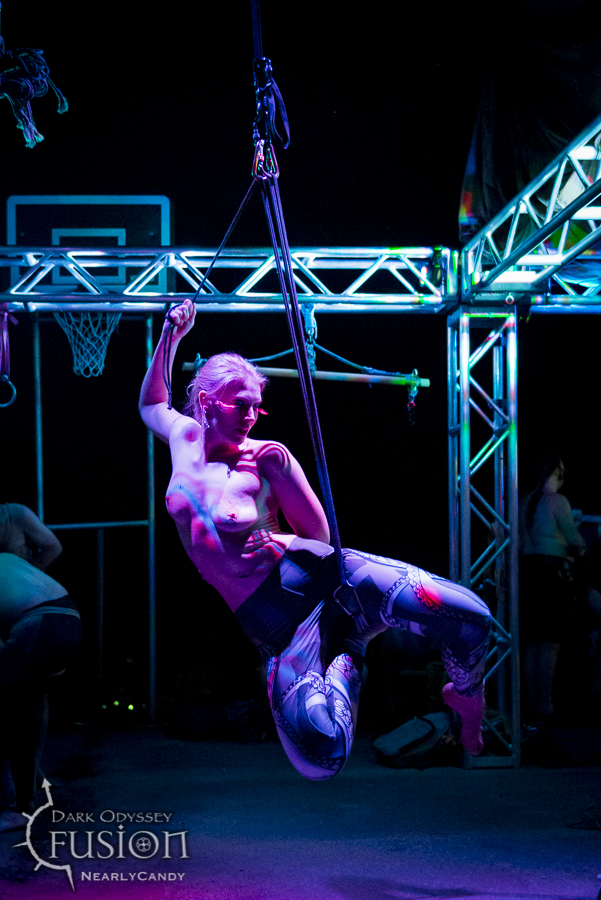 Self-Suspension Jam
Snag a place on the truss and tie yourself up! This laid back and supportive gathering for self–suspension aficionados is an opportunity for meeting & connecting, informal skill-sharing, testing out new ideas, socializing, observation & appreciation of different techniques, and spotting for each other. If you'd like feedback on a tie, sequence, supplies, or idea, or have something to troubleshoot, Shay will be available as a resource! Feel free to bring questions – anyone interested in self-tying is welcome to come mingle & watch.
Rites of Becoming: Pleasure, Pain, Power
Who are you, truly and deeply, at your core? Join us on a journey to the essence of ourselves in Rites of Becoming, a series of three rituals in the Fusion Temple. This year our rites explore sacred experiences of pleasure, pain, and power. Indulge in what delights you, suffer for your spirit, and seek the strength within yourself.
Each ritual in the Rites of Becoming may be enjoyed as its own stand-alone experience; there is no requirement to attend all three rituals, nor to have attended previous rituals. The rites were designed to be a cohesive series, but we also invite seekers to attend only those rituals that appeal to them.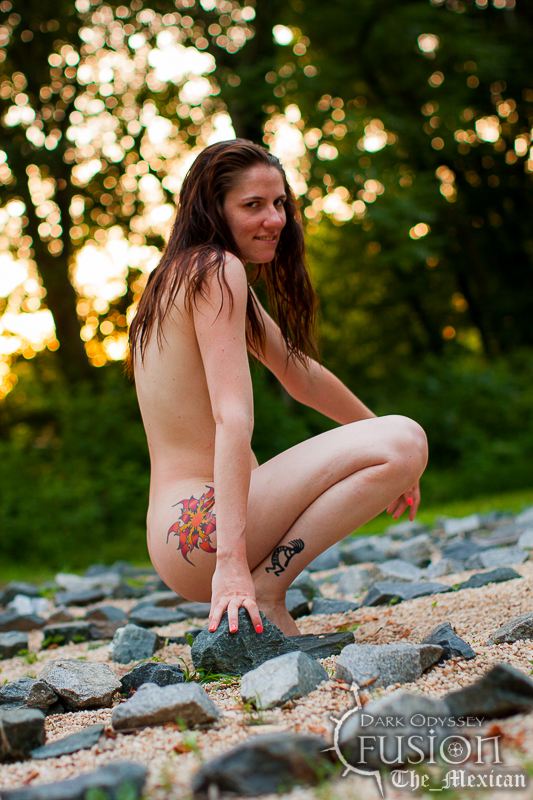 The Rite of Pleasure
What brings you to spiritual bliss? What is your holy revelry? Whether you bask in sensual hedonism, or find ecstasy in agony, come indulge in sacred delights in the Rite of Pleasure.
The Rite of Pain
What can the fires of anguish teach us? What Mysteries await in the depths of misery? Choose your torment, and find meaning in suffering in the Rite of Pain.
The Rite of Power
How can we embody dynamic strength? What is the source of empowerment? Join your fellow seekers on a journey through submission, dominance, and exchange, in the Rite of Power.
Kinky State Fair
The State Fair is a Saturday (or Sunday, if the weather doesn't play nice) lunchtime tradition! All of camp visits our perverted promenade and kinky carnival filled with fair food, local and national vendors, games and more…plus a free lunch for everyone!This year, we're looking at possibilities for several familiar and new fair events, including:
a Pet Play and Agility Course
a sordid Scavenger Hunt
the Fusion Ninja Warrior challenge
Dildo Races
a Texas Snowball Fight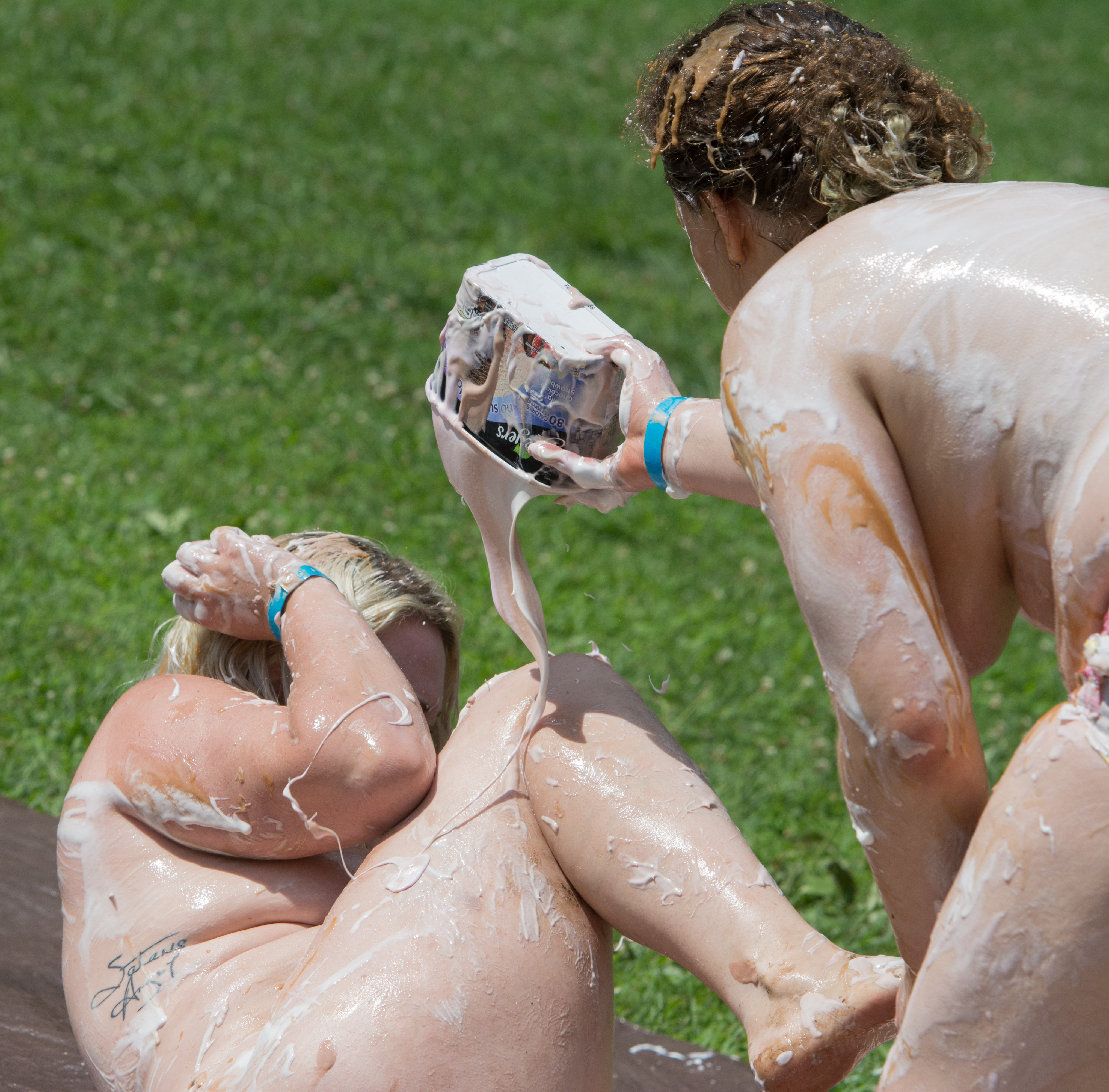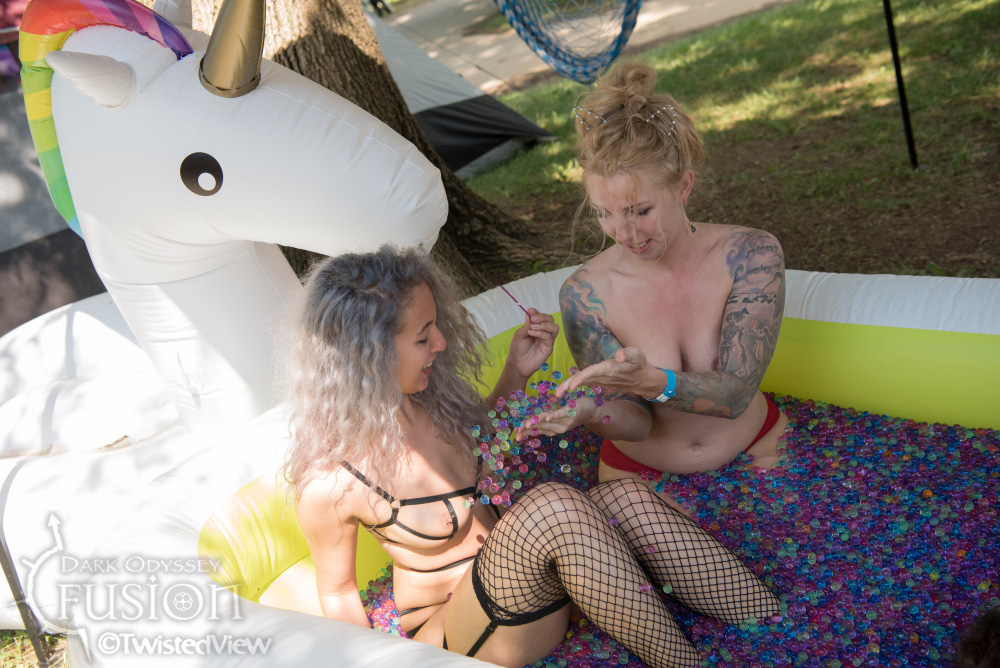 Ions
An Ion is an attractive little event conceived of, organized and run by campers. They happen all the time … From play dates to "Real Life Angry Birds". We also know some of these things take a lot of effort, both in time and supplies. Therefore, for those of you interested in creating some fun events that are open for everyone to participate in, we want to help! ION organizers receive chore credit and a dedicated ION program is printed and included in every attendee packet. So Keep an eye out for the ION submission form, which will be released in just a few days!
Taken! – Fantasy Kidnappings
Have you ever wanted to be taken away, used and abused, tied teased and tormented by a complete stranger or a whole gang? Your fantasy may come true! The idea is to allow anyone, top or bottom, to feel the adrenaline rush that comes from the unexpected. To play out those fantasies we're afraid to admit to and do it in a safe and sane way. The Kidnapping committee's job is to match people up with common interests and help fulfill their fantasy. This isn't a dating service, this is fantasy realization. Be careful what you ask for, someone may come, take you away … and really do it … REALLY.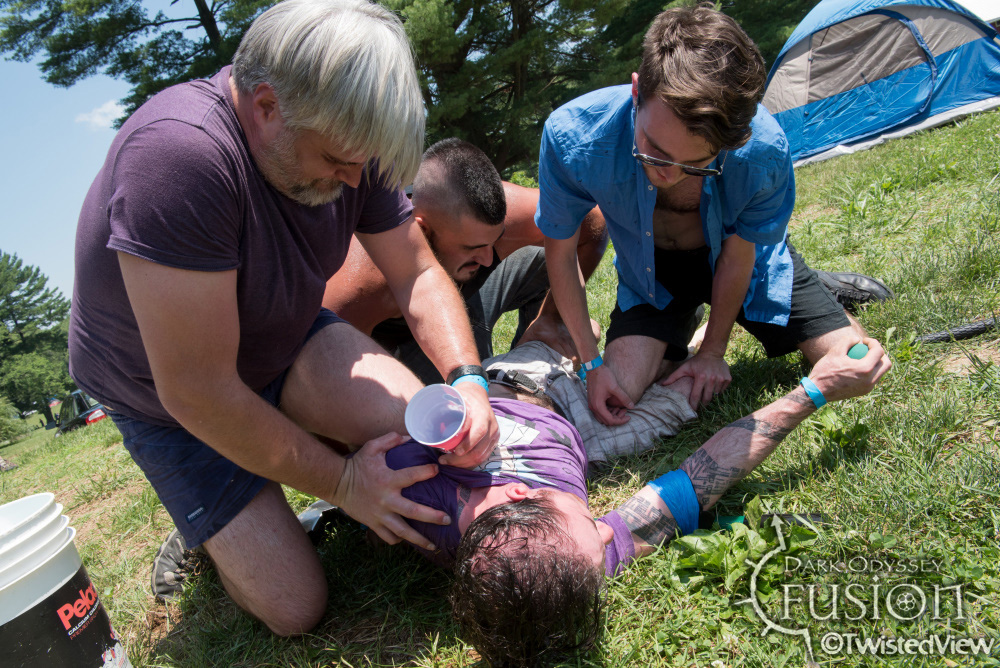 Meet and Greets, Bedtime Stories, and more!
Throughout the weekend we will have many special events designed to help you break the ice and meet others and everyone is invited to attend them all. We want you to feel comfortable participating at whatever level you desire. You can watch respectfully or be the center of attention, ask to join in or hang back. The most important thing is to be polite and remember that no means no. Dark Odyssey is proud to have over 60 participating groups attending Winter Fire. Over the years, we helped members of these groups host their own private parties, mixers, and even a wedding. Contact info@darkodyssey.com if your group needs some space for your own special gathering.